Are you planning a trip to Maryland's Coast? Do you love attending festivals and events? If yes, then you are in luck because the coastal towns of Maryland have a great calendar of events happening all season long for you to enjoy. While there are tons of things to do all year round, here are some festivals coming up that you don't want to miss!
Ocean City, MD Festivals
Ocean City's bustling beach town is a popular destination for locals and tourists who come to enjoy the beaches, the boardwalk, and the vibrant nightlife. See a few of OCMD's most popular events this year!
Oceans Calling: Sep. 29 - Oct. 1, 2023
Oceans Calling is a three-day festival ready to debut on the beach. The days of live music include headlining artists like Jack Johnson, Alanis Morissette, John Mayer, and The Lumineers. Plus the boardwalk and surrounding area will be full of food and drink vendors, as well as our beloved attractions like Jolly Roger Amusement Park.
Sunfest: Oct. 19 - 22, 2023
Sunfest is a four-day festival held each year at the Ocean City Inlet that celebrates the end of summer. The festival features live music, food vendors, arts and crafts, and more. It is a fun-filled event that is a blast for people of all ages!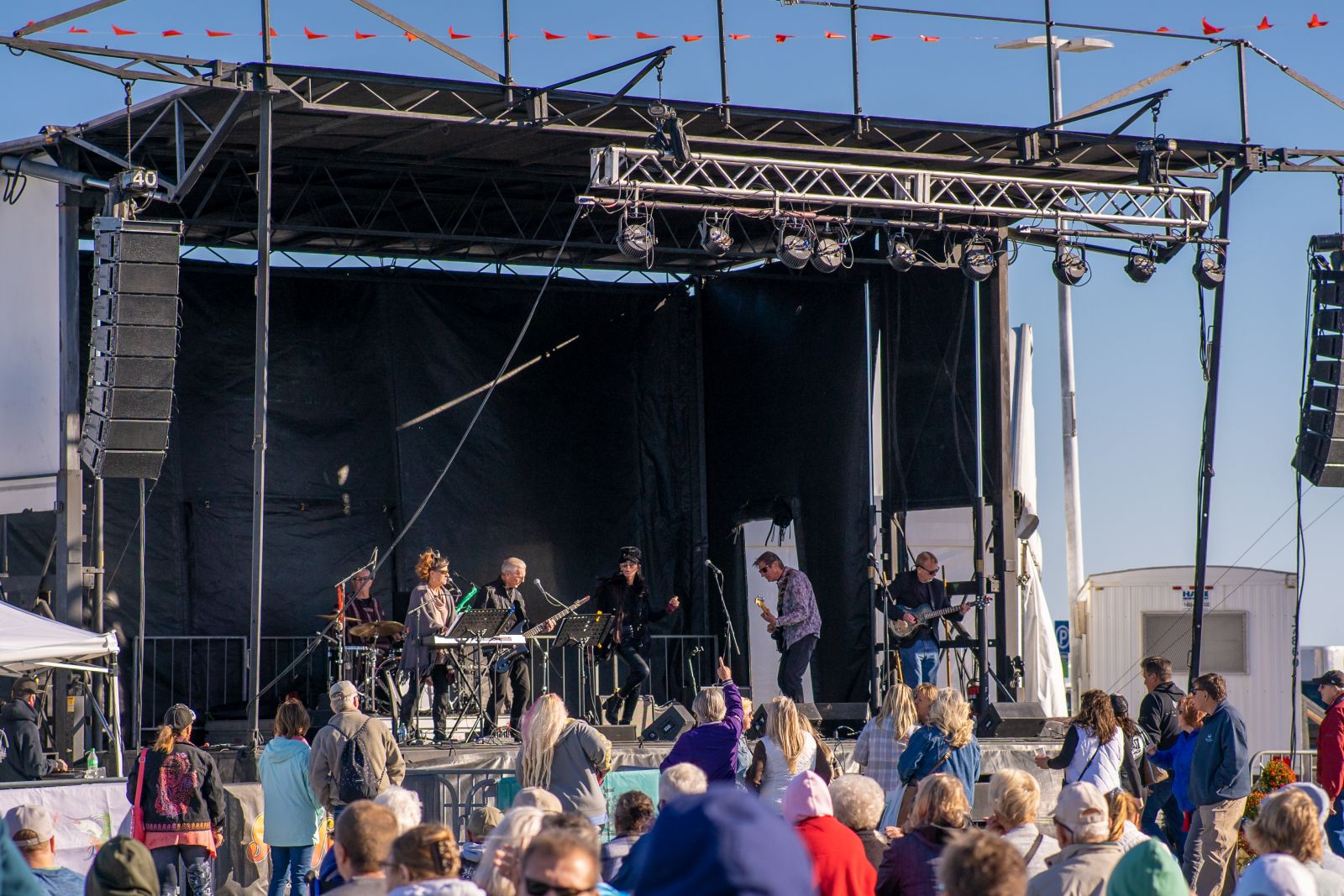 Berlin, MD Festivals
Berlin is named "America's Coolest Small Town" and is on Maryland's Coast. The historic downtown, charming shops, and main street make for the perfect event atmosphere. Berlin hosts several community festivals throughout the year!
Berlin Bath Tub Races: June 9, 2023
This year will be the 33rd annual Bath Tub Races! The fun-filled and family-friendly event brings the community and local businesses together to race unique bathtub creations on wheels.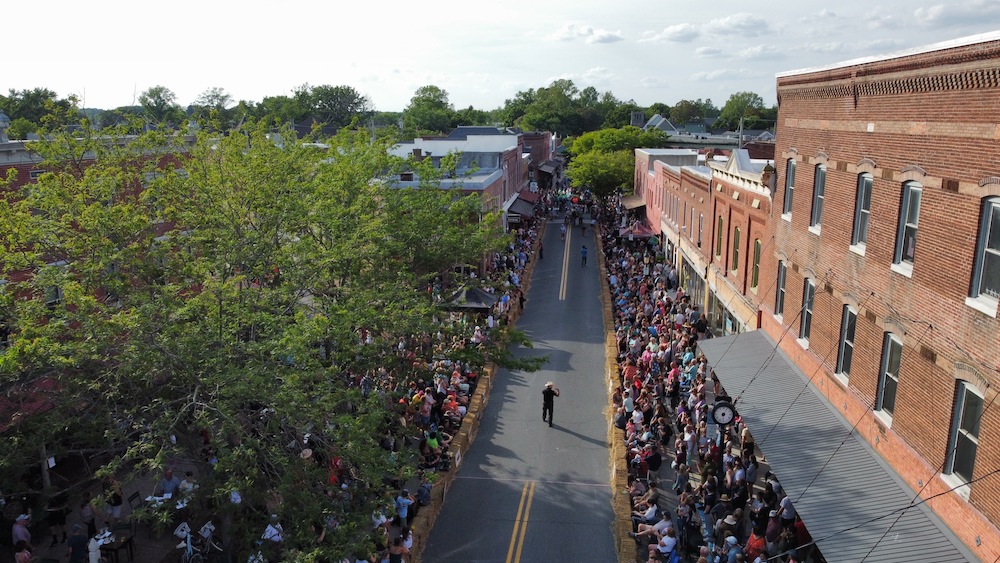 Peach Festival: Aug. 5, 2023
This is one of the tastiest festivals you'll go to all year. Shop fresh, local peaches for sale, peach baked goods, and experience a variety of peachy fun in Downtown Berlin.
Small Town Throw Down: Sep. 9, 2023
The Small Town Throw Down free country music concert is a great way to enjoy the main street and time with friends. Listen to live music while you shop for beer, food, and local artists. Bring a chair to sit and enjoy!
Oktoberfest: Oct. 14, 2023
The Berlin Oktoberfest and Sidewalk Sale celebrate the start of fall with authentic Oktoberfest music, yummy German food, great sales from vendors, and more.
Snow Hill, MD Festivals
The charming town of Snow Hill is located on the banks of the Pocomoke River. It is known for its historic downtown, scenic beauty, and outdoor activities.
Blessing of the Combines: Aug. 5, 2023
Join the town in celebrating local agriculture with the Blessing of the Combines. The annual event features a kid's tractor pull, hayrides, a petting zoo, food, live music, and the parade of course!
Return to Goat Island Paddle Sports Festival: June 24, 2023
Show off your stand-up paddleboard or kayak skills during the Return to Goat Island race! Register now to compete for prizes in a variety of categories and levels. Plus, even if you're not looking to race, there will be plenty to do nearby. Live music, a petting zoo, face painting, food, and drinks, are ready for a family-friendly day outdoors.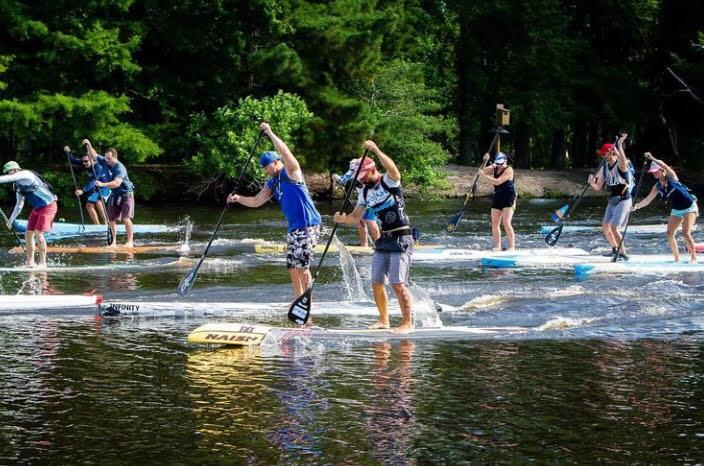 Pocomoke City, MD Festivals
Pocomoke is a small town also along the Pocomoke River. It's a beautiful spot for hiking, biking, watersports, and more.
Dock Jam: May 20 & Oct. 7, 2023
The Dock Jam music festival is held twice a year in May and October. Buy tickets for Roots and Boots on May 20th and headliner Lonestar on October 7th. Come hungry for delicious food and drinks from Dockside Pocomoke restaurant to enjoy during the show.
Downtown Pocomoke Fall Festival: Oct. 7, 2023
Embrace the fall season and get into the Halloween spirit early with the fall festival. Bring your kids for events like live entertainment, hay rides, petting farms, and a sidewalk sale with food vendors.
Ocean Pines, MD Festivals
The Fourth of July Festival: July 4, 2023
Spend the Fourth of July in your favorite beach town with entertainment and a brilliant fireworks display. Locals and visitors alike are invited!

Whether you are a music lover, foodie, or nature enthusiast, there is something for everyone in these charming towns. So, plan your next trip to Maryland's Coast, and make sure to check out these festivals and events in Ocean City, Pocomoke, Snow Hill, Berlin, and Ocean Pines to make the most of your visit!