Windjammer Condominiums
9:00 am - 8:00 pm
Sunday

9:00 am - 5:00 pm

Monday

9:00 am - 5:00 pm

Tuesday

9:00 am - 5:00 pm

Wednesday

9:00 am - 5:00 pm

Thursday

9:00 am - 8:00 pm

Friday

9:00 am - 8:00 pm

Saturday

9:00 am - 5:00 pm
Welcome to The Windjammer.  Within a few steps of the water, the Windjammer is located oceanfront at 46th street.  Known as one of Ocean City's most family oriented, pet friendly and respected places to stay established over 50 years ago.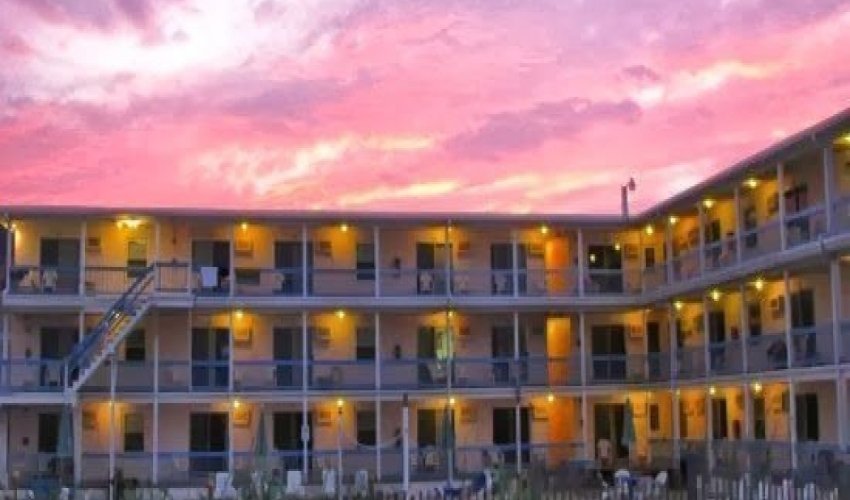 Christine K : 4 on 8/15/2023 3:51 pm
We stayed a couple of nights here. The condo was studio style and very cute. We loved the central sandy patio area and the location was great too, just steps from the beach. Only one parking spot per person. No bells and whistles here but def a good crash pad
Christine K
1692114674
Windjammer Condominiums
Driana Adkins : 4 on 6/21/2022 11:54 pm
We stayed in unit 209. The upgrades are so beautiful, mostly clean (shower grout was a little 🤢, and the bowls and skillet's weren't clean), fresh linens, great view, full kitchen, complimentary beach chairs and 🏖️. Bed is pretty comfy, sofa sleeper worked for my teenage boys just fine.
Driana Adkins
1655855682
Windjammer Condominiums
Julie Barthel : 5 on 5/22/2017 5:26 pm
We stayed this past weekend for cruise weekend. Loved our room (106) it was well stocked and functional for what our family needed and clean.

The office staff was helpful when booked on if a pack and play would fit in the bedroom, it did.

Our daughter loved the sand play area and the animals staying that we saw were all well behaved as well.
Julie Barthel
1495473980
Windjammer Condominiums