Wave Riding School
Open Now 8:00 am - 9:00 pm
Sunday

8:00 am - 9:00 pm

Monday

8:00 am - 9:00 pm

Tuesday

8:00 am - 9:00 pm

Wednesday

8:00 am - 9:00 pm

Thursday

8:00 am - 9:00 pm

Friday

8:00 am - 9:00 pm

Saturday

8:00 am - 9:00 pm
Brian Stoehr and Colin Herlihy are two of the best known wave riders in the country and have traveled all over the globe competing on a world level. They are now focusing their expertise on helping the next generation of wave riders! YOU! Whether you are young or old… Whether you have never touched the ocean, you are trying to figure out those tricks of the trade or you are an advanced rider looking to further your career, our team is here to help.
All lessons are 1.5 hours (6:30-8:30am, 8:30-10:30am or 5:30-7:30pm) In the event that wave conditions are too big or rough we will postpone the lesson.
Also offering Paddleboard Lessons and ECO Tours daily.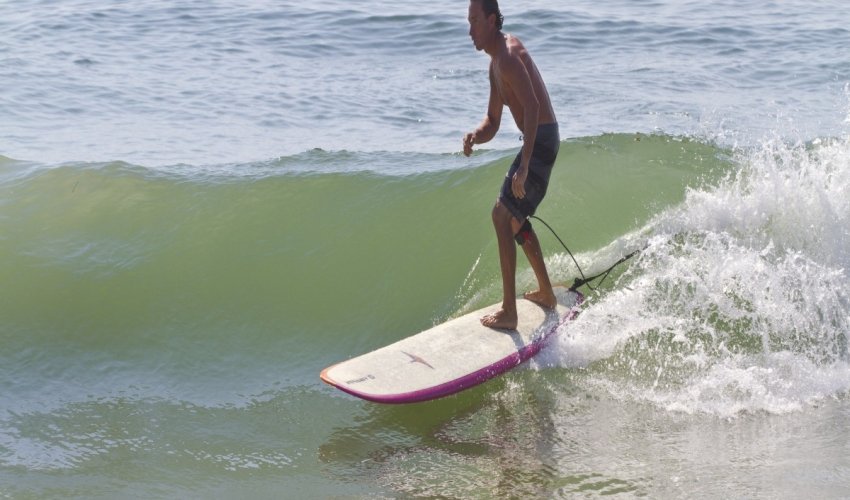 Recent Reviews
TripAdvisor Traveler Rating
5
Wave Riding School
21
#27 of 73 Outdoor Activities in Ocean City
The ONLY place to go to surf
I am a beginner and have been surfing a few times prior to going for a lesson. Fantastic experience! I learned SO much from them, even with the knowledge I already had. Whether you want to learn...
Kurt R
2019-07-26 16:17:30
Wave Riding School
Awesome!
My 7yo son LOVED his first surf lesson! The instructors were great - knowledgeable, patient, safe, & organized. My son had a dedicated instructor (wish we had caught his name) who helped him through...
660jillc
2019-09-07 09:12:02
Wave Riding School
Organized and HIGHLY Recommended
Friends, I waited 48 years to learn to surf and I can tell you that Brian and his team of instructors made me 100% convinced I picked exactly the right group of professionals to get me up and riding...
Clamjuice
2020-06-30 06:57:24
Wave Riding School