Veterans Memorial Park
Open Now 12:00 am - 11:59 pm
Sunday

12:00 am - 11:59 pm

Monday

12:00 am - 11:59 pm

Tuesday

12:00 am - 11:59 pm

Wednesday

12:00 am - 11:59 pm

Thursday

12:00 am - 11:59 pm

Friday

12:00 am - 11:59 pm

Saturday

12:00 am - 11:59 pm
Veterans Memorial Park located in Ocean Pines, Maryland includes an open shaded area and hosts annual Memorial Day and Veterans Day ceremonies.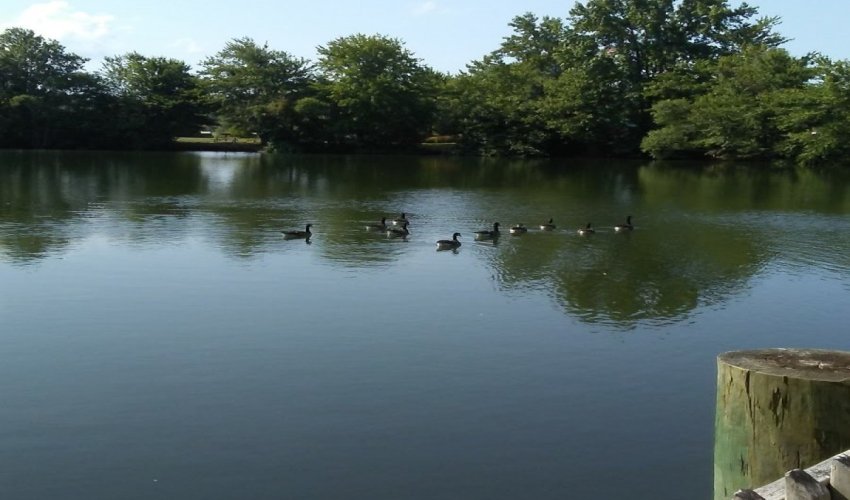 Ben LNU : 5 on 11/9/2023 4:30 pm
Definitely worth the trip for a family or class trip. Historical plaques posted around the walking path by the flags provide context for the many wars in US history. Names of participants on bricks are very personal. Grounds are well kept by local organizations.
Ben LNU
1699547423
Veterans Memorial Park
Chad Peer : 5 on 8/11/2023 9:30 pm
This park is great to watch wildlife, & it's free to watch if the electricity ever went out in ocean pines, the wildlife at the lake is the greatest entertainment to watch without power & it's free, i have seen swans at the lake as well, they are beautiful to watch, the swans are better than the fairytales about swans
Chad Peer
1691789455
Veterans Memorial Park
Tim Mcmanus : 5 on 9/9/2023 11:44 pm
Beautiful park for walking, bike riding, or just relaxing. Get lucky and catch a car show
Tim Mcmanus
1694303093
Veterans Memorial Park