The Lankford Hotel
Please call for hours
The Lankford Hotel has rooms and apartment units. All rooms are fully air-conditioned with private bath and color cable TV/HBO.
Suites comprising two rooms joining through a bath are also available. Check-in time is 3 p.m. Check out time is 11 a.m. The management can guarantee on-premises parking for only one car per unit. Departing guests must have their vehicles off parking areas by check-out time.
Arriving guests may not use parking facilities before check-in time. Apartments are rented for full weeks only during the season. Coin-operated laundry on premises. Locked undercover bicycle storage available. Sorry, no pets allowed.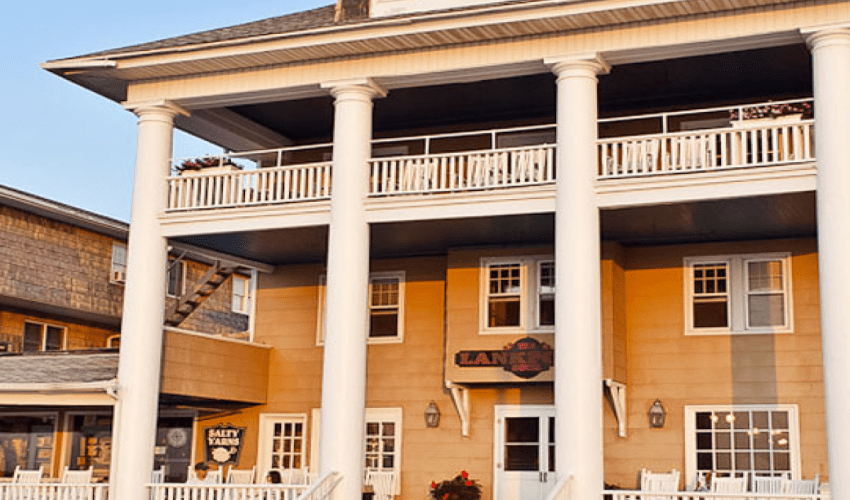 $$
Recent Reviews
TripAdvisor Traveler Rating
5
The Lankford Hotel
186
#14 of 116 hotels in Ocean City
Clean and Cute spot
We booked this spot last minute for a holiday weekend not expecting much since it was one of the last places left with any rooms. We were pleasantly surprised and how nice it was for an older place...
chris1205
2019-09-13 05:31:21
The Lankford Hotel
Our family tradition at the ocean
Our family has stayed at the Lankford for longer that I can remember. The family friendly atmosphere is what keeps us coming back. The hotel is always clean and it's location is prime! The hotel...
M5942SDjaimed
2020-04-23 07:26:11
The Lankford Hotel
Quiet Hotel in an Awesome Location
I loved this family-run hotel, a bit older but perfect location and everything I needed. I stayed in the "Snipe" room with a full kitchenette and small balcony. The hotel is right on the boardwalk...
msump
2020-06-21 15:51:53
The Lankford Hotel