The Kitchen
7:00 am - 1:00 pm
Sunday

7:00 am - 1:00 pm

Monday

7:00 am - 1:00 pm

Thursday

7:00 am - 1:00 pm

Friday

7:00 am - 1:00 pm

Saturday

7:00 am - 1:00 pm

Tuesday

7:00 am - 1:00 pm

Wednesday

7:00 am - 1:00 pm
Type:
American
,
Beach Food
Breakfast & Lunch Restaurant serving Homemade Cream Chipped Beef, Delicious French Toast, Buttermilk Pancakes, Huge Omelets, Momma's Greek Pastries and more!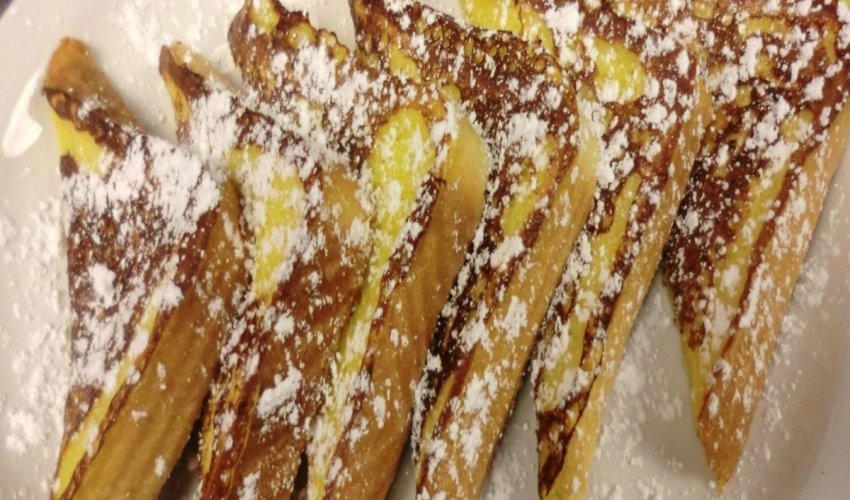 Tonya Taylor : 5 on 10/16/2023 3:25 pm
Had a great breakfast. The french toast was amazing. Our server Anne Marie was very attentive. She waremd up our syrup and kept the coffee flowing. The fresh squeezed orange juice was refreshing. i enjoyed my seasoned homefries with onions. My mom said the creamed chipped beef was delicious. This was my first time visitingThe Kitchen but not my last.

We found a new breakfast place in OCMD!!
Tonya Taylor
1697469952
The Kitchen
Jennifer Okaima Piette : 4 on 7/3/2023 3:02 pm
My family and I love to have breakfast here whenever we visit OC! The food is fantastic and the service is professional. It can get extremely busy with guests waiting for an open table. But still worth every bit of the experience. And oh! Also - clean bathroom for guest :) We hope to visit again and again! Please keep up the excellent food and quality service!
Jennifer Okaima Piette
1688396566
The Kitchen
Chad Winkler : 5 on 6/27/2023 5:51 pm
I found The Kitchen looking up good places to eat in OC when planning a little roadtrip I took a couple of weeks ago because it has such a good reputation from the reviews here. So, I stopped by and enjoyed a good breakfast. Currently in the Beehive State, I decided to try the omelet with scrapple because, of course it's a very regional take on pork. The omelet was very well prepared and just about the right portions. The scrapple in the omelet was interesting and was also well-prepared as were the home fries accompanying the omelet. It was pretty quiet that morning, but it was still off-season, but the server who serviced my table did well to ensure I was taken care of and that my meal was done right. The price point is good, especially given OC is a touristy area and has very easy access from the pier and lower boardwalk...just as long as you don't mind the walk. If I go back out to OC, I will very much come back for breakfast.
Chad Winkler
1687888299
The Kitchen