The Corner Shoppe
11:00 am - 5:00 pm
Sunday

12:00 pm - 4:00 pm

Monday

11:00 am - 5:00 pm

Tuesday

11:00 am - 5:00 pm

Wednesday

11:00 am - 5:00 pm

Thursday

11:00 am - 5:00 pm

Friday

10:00 am - 6:00 pm

Saturday

10:00 am - 6:00 pm
The Corner Shoppe is a spice shop in Snow Hill, Maryland. In-store shopping and curbside pickup are available. Find some unique spices and sauces for cooking!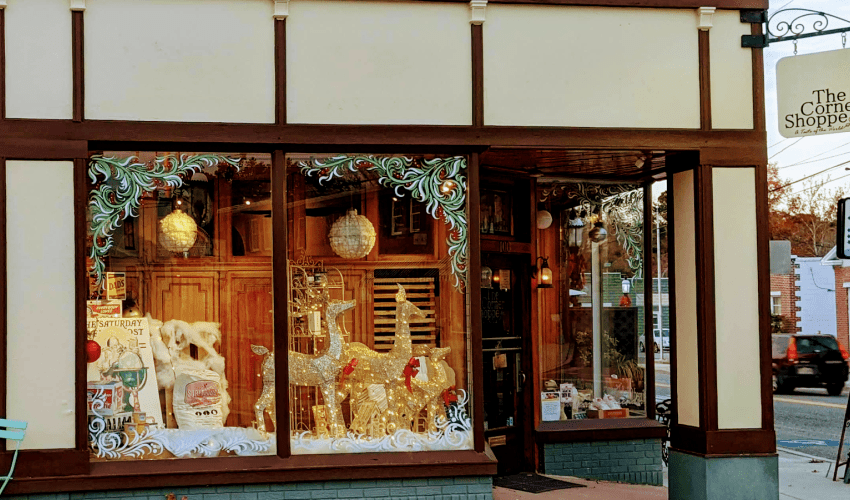 Andrew Bradshaw : 5 on 7/16/2022 10:49 pm
Stopped here on a whim after canoeing up the street. Ended up walking out with nearly $100 of oils and spices.

The gentleman in the store was sooo knowledgeable and talked us through our selections. He's also a GREAT ambassador for Snow Hill and the future of the town, as we learned about all the great things happening in this charming small town. It's a sleepy, old Eastern Shore town, but clearly big things are coming
Andrew Bradshaw
1658011773
The Corner Shoppe
Keith Hornberger : 5 on 10/19/2021 6:50 pm
This place is great! They offer a great selection of flavored oils and vinegars. Many outstanding spices are available.
The owner is very knowledgeable and helpful. We really enjoyed our stop here and will visit again often.
Keith Hornberger
1634669455
The Corner Shoppe
Ben H : 5 on 5/20/2018 3:16 am
Would not expect this kind of niche shop in snow hill, if you're a foodie or chef you have to give this place a look. Staff is there to help and can make recommendations and speak to their products. Prices are a little bit more than I was expecting but it's a quality over quantity type of shop. All sorts of spices, seasonings, jams, and even custom vinegars and oils blended in house. This place will step your food game up
Ben H
1526786196
The Corner Shoppe