The Burgundy Inn
Opens at 9:00 am 9:00 am - 5:00 pm
Sunday

9:00 am - 5:00 pm

Monday

9:00 am - 5:00 pm

Tuesday

9:00 am - 5:00 pm

Wednesday

9:00 am - 5:00 pm

Thursday

9:00 am - 5:00 pm

Friday

9:00 am - 5:00 pm

Saturday

9:00 am - 5:00 pm
In the heart of downtown Ocean City, Maryland!
Choosing the right Ocean City, Maryland hotel is important for you and your guest. Of the Ocean City, MD hotels available to choose from, the Burgundy Inn offers a quality stay with cheap rates. Just minutes from the famous Ocean City Boardwalk and Atlantic beaches, you'll be at the center of all the fun Ocean City Maryland to offer.
The Burgundy Inn is a great place to come back to after a long day at the beach and boardwalk in Ocean City, Maryland and relax on our tropical deck and cool off in our swimming pool.
The Burgundy Inn is available for your next beach vacation. We are a great Ocean City Maryland hotel for your next Car Show, Bike Week, Shark Tournament, Tuna Tournament, or the Ocean City White Marlin Open. Spring Fest, Summer Fest, Fireman Convention, or long weekend. Ocean City Convention Center holds several special events throughout the year and we would like to earn your stay.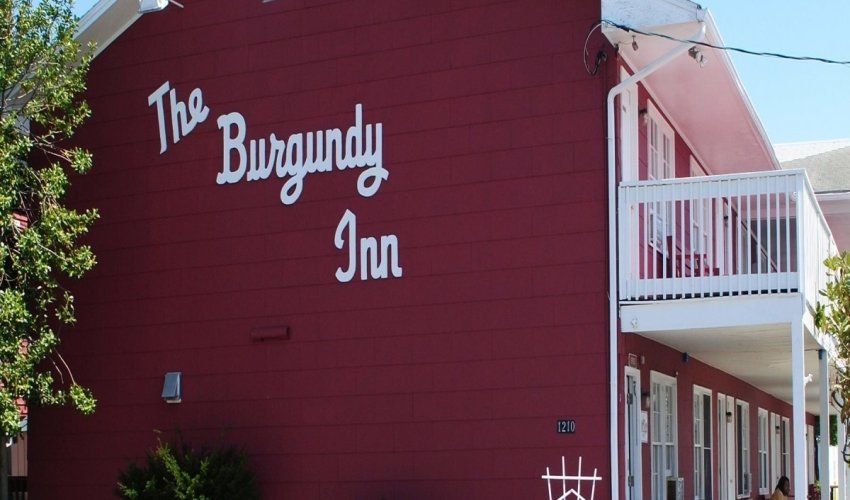 $$$
Recent Reviews
TripAdvisor Traveler Rating
3
The Burgundy Inn
113
#14 of 22 B&Bs / Inns in Ocean City
The Burgandy Motel in Ocean City
Great staff and nice atmosphere. I will be back to stay. Everyone is still working hard to improve the quality of the property. It's a great place to spend a week or longer with out breaking your...
F568EEwillc
2022-03-17 05:08:21
The Burgundy Inn
Taking a break
I prefer the local mom and pop stays. This location was basic, but not in a negative. We had a poolside Room with double bed and couch. Room was clean although small was inviting and more than...
JanayaMiller
2022-07-20 08:00:40
The Burgundy Inn
Ok for just an overnight stay
The staff was nice, arrived early but was able to get my parking pass for the day, came back to check in at 3pm and the room was a mess, not cleaned, was told we had to wait for wash cloths it was...
G9553VZnicoles
2022-08-23 04:59:40
The Burgundy Inn