Talbot Inn
Please call for hours
When you are looking for a relaxing place to vacation in Ocean City, look no further than Talbot Street, located in downtown Ocean City, just steps from the beach and Boardwalk.
You and your family are invited to explore all the treasures at Talbot Street and the Bay... Talbot Inn, Talbot Street Pier, M.R. Ducks Bar & Grille and M.R. Ducks Apparel Shop. Take your kids on various Boat Rides or just sit back and enjoy the fabulous Ocean City sunsets.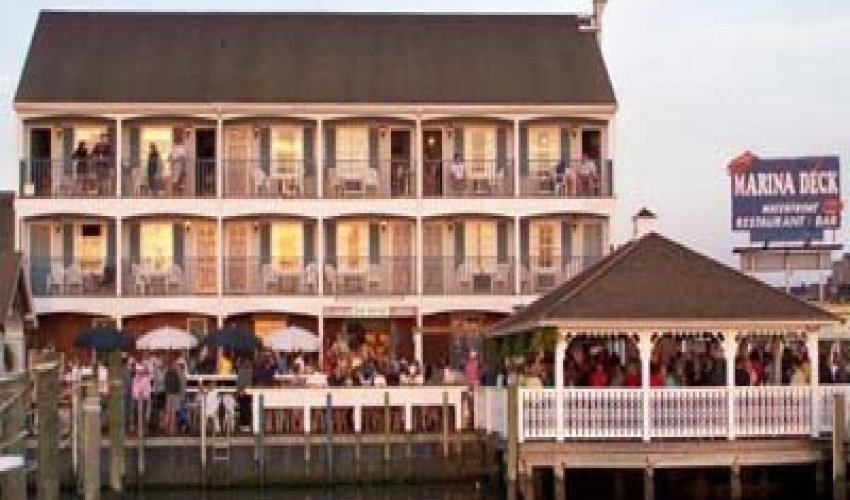 $$
Recent Reviews
TripAdvisor Traveler Rating
4
Talbot Inn
86
#77 of 116 hotels in Ocean City
Small but perfect
We stayed here for a week over the Labor Day 2019 Holiday and had a great time as usual!!! This isnt our 1st stay here and wont be our last. This is a small family owned establishment that has been...
clangonly
2019-09-15 05:38:18
Talbot Inn
Bad bad bad
The old skinny man with Grey hair harassed us on our last day. Told us to pay cash 75 for our service dog. Told us it is not a service dog. Said our service papers were no good. Treated us...
mnichols123
2020-10-11 07:47:50
Talbot Inn
Hell Night @ Talbot Inn
I checked in 11/20 a day before my fishing trip. I was laying down relaxing and all of sudden mice appeared, I repack all my stuff and stayed in my vehicle. The office closed 5pm; icalled the...
sherrysH6895VT
2020-11-22 07:44:02
Talbot Inn