Surf Villa Hotel
Closed
Monday

12:00 am - 12:00 am
The Surf Villa Hotel has been a landmark in Ocean City since the 1920s. The hotel is conveniently located near the boardwalk and within walking distance to the amusement parks, shops, restaurants, marinas, and most of Ocean City's great attractions. One of our best features however, is that we are only 300 feet from one of the most magnificent beaches on the East Coast.

We invite you to enjoy the lovely ocean view from the rocking chairs on our front porch. Each morning we also invite you to join us in our family style lobby for coffee, tea, and conversation. We encourage a family atmosphere and welcome families, groups, and other organizations.
Each of our 25 rooms and our available apartment is unique in design, has a color TV with forty channels, and air conditioning. Our staff is available 24 hours to assist you and give you personalized attention.
You will surely enjoy staying at the Surf Villa. It is a clean and comfortable hotel which all visitors say has a personal touch.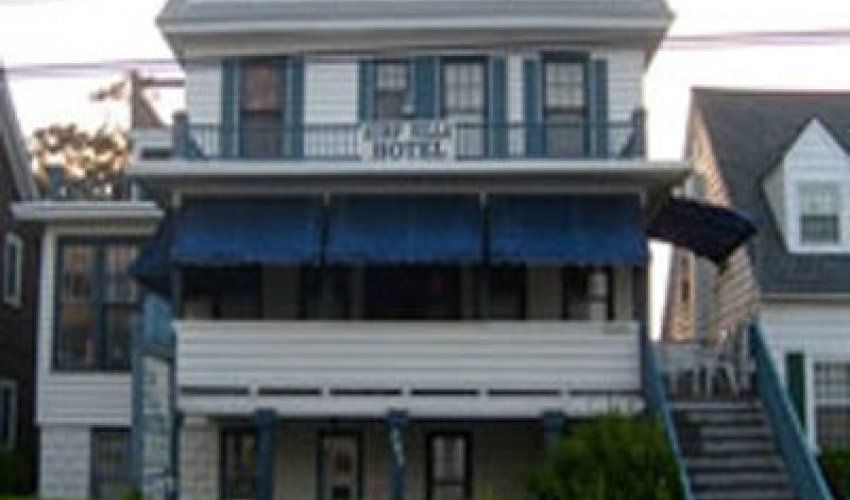 $$
Recent Reviews
TripAdvisor Traveler Rating
3
Surf Villa Hotel
75
#100 of 116 hotels in Ocean City
Not bad for the location and worked perfectly for the active family.
This hotel is located 1 street back from the beach between 7th and 8th street, aka surf Ave. The couple in charge are very nice and they guarantee parking. So on with it....Pros: you can see the...
branrice1992
2019-07-05 12:34:27
Surf Villa Hotel
Basic but clean and convenient
Management is quite friendly and helpful. Front porch is great for unwinding after a day of sightseeing or being in the hustle and bustle of the boardwalk. Could see some fireworks from the porch...
brendalC7557CV
2019-08-22 12:47:01
Surf Villa Hotel
I think people in general enjoy complaining- Positive experience
I was looking for places to stay on line. I checked-out the reviews and you see people complain about the internet, TV and parking. Least of my worries, I want to know the place is safe and the rooms...
vegasgirlmd
2019-08-22 16:49:32
Surf Villa Hotel