Surf Villa Hotel
Closed
Monday

12:00 am - 12:00 am
The Surf Villa Hotel has been a landmark in Ocean City since the 1920s. The hotel is conveniently located near the boardwalk and within walking distance to the amusement parks, shops, restaurants, marinas, and most of Ocean City's great attractions. One of our best features however, is that we are only 300 feet from one of the most magnificent beaches on the East Coast.

We invite you to enjoy the lovely ocean view from the rocking chairs on our front porch. Each morning we also invite you to join us in our family style lobby for coffee, tea, and conversation. We encourage a family atmosphere and welcome families, groups, and other organizations.
Each of our 25 rooms and our available apartment is unique in design, has a color TV with forty channels, and air conditioning. Our staff is available 24 hours to assist you and give you personalized attention.
You will surely enjoy staying at the Surf Villa. It is a clean and comfortable hotel which all visitors say has a personal touch.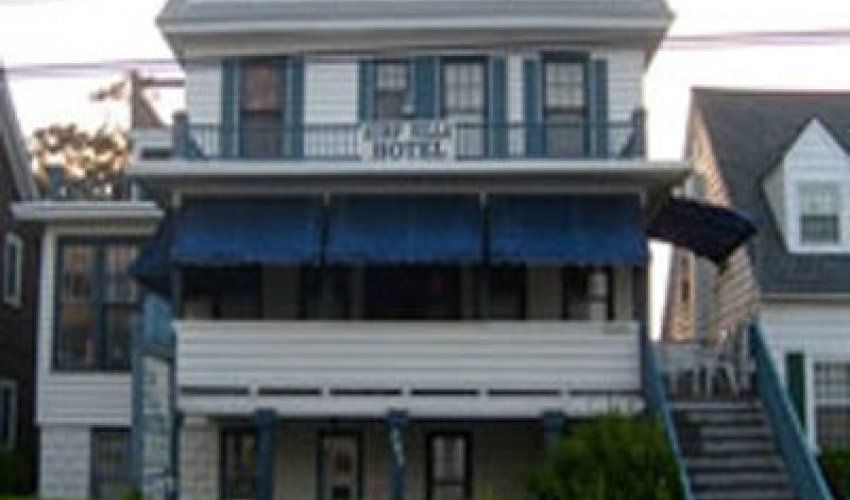 Ariana Snook : 5 on 6/21/2023 10:22 pm
If you want a fancy, upscale hotel this is not for you! If you are looking for a "home-y," yet quiet place, you should rather enjoy this place! We stayed in room 21, you had an ocean view from the bedroom window, the bathroom was rather small, but functional. The gentleman at the front desk is super kind and welcoming! My fiancé and I loved this quaint little place, and plan to be back in the near future! For the price it's unbeatable!
Ariana Snook
1687386165
Surf Villa Hotel
Arthur Baker : 1 on 7/28/2023 3:28 am
Had to part a block away. No, parking room door does not open all the way. Cable does not operate properly. TV is The size of a laptop. No security light coming up the stairs. Soda machine does not work. Bathroom is tiny. Toilet paper dispenser is behind the toilet. No sheet on bed. This is absolutely the worst place i've ever stayed in my life
Arthur Baker
1690514884
Surf Villa Hotel
Jennifer W : 1 on 6/30/2023 5:49 pm
Limited parking. Despite police presence at 3am and a call to the manager Hector. He seemed unconcerned and did not even come to the scene. I received the same response and a shrug of the shoulders when my AC didnt cool and the wifi was awful. Btw...thats how you watch tv. You have to stream over wifi. There is no staff on premises from 10pm to 10am. Leaving kids and adult kids to do as they like. The cleaning girls were very nice and no evidence of bugs. Towels and sheets were old and dingy. I bought my own. It's very cheap and you get what you pay for. It's oceanblock so that's a plus. Probably its only plus. They do not change the door codes either. My children rented two rooms and we tried their doors out of pure curiosity. We could've entered another guests room! We didn't...but that's unsafe.
Jennifer W
1688147357
Surf Villa Hotel