Surf Inn Suites
Open Now 12:00 am - 11:59 pm
Sunday

12:00 am - 11:59 pm

Monday

12:00 am - 11:59 pm

Tuesday

12:00 am - 11:59 pm

Wednesday

12:00 am - 11:59 pm

Thursday

12:00 am - 11:59 pm

Friday

12:00 am - 11:59 pm

Saturday

12:00 am - 11:59 pm
The Surf Inn & Suites is located on the Oceanblock at 71st Street in Ocean City, MD. This Ocean City resort motel is just steps to the Beach and the beautiful Atlantic Ocean.  Our fully equipped efficiencies feature daily maid service, air conditioning and free Wi-Fi.  Be sure to take a dip in our sparkling pool located near your room!
Located just steps away from the famous Ocean City Beach, visit the Surf Inn & Suites, where you can watch for dolphins playing, build a family sand castle or just catch up on some great reading!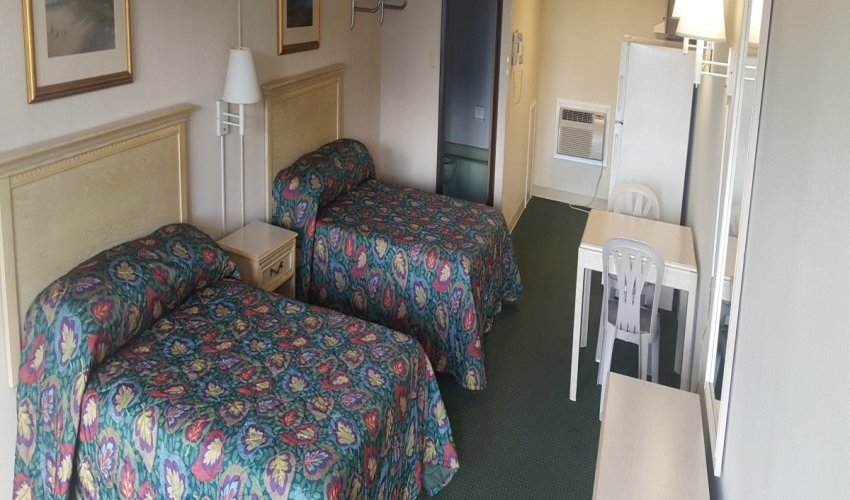 Teenie Hooven : 4 on 8/26/2023 4:48 pm
It was a nice hotel. The staff was very friendly. The room was nice. Not so far from a lot of activities.

Some of the guests were a bit loud and on our last night someone was smoking weed on the balcony and so we couldn't even sit outside to enjoy the evening. The bathroom door and deadbolt on the room door were a bit hard to use, and it wasn't until halfway through the week that we figured it out. There weren't many pans and utensils, but we made it work and ended up having to get plastic ware. Parking lot is small.

Overall, it was a nice vacation, and it was perfect for what we needed and a price that wasn't that bad.
Teenie Hooven
1693068537
Surf Inn Suites
Autumn Ritchie : 4 on 9/4/2023 2:19 pm
My wife and I stayed at this hotel from August 24-29 which served as our vacation this year. The biggest issue that we ran into was that our room was right along the main drive so it was hard to sleep, in the already uncomfortable beds. However the staff was absolutely wonderful, the young man that works nights is always attentive and ready to help, and the place was reasonably clean . The pool could definitely be taken better care of, but overall is was a great trip. It's only a 3 minute walk from the beach and the beach in that area is super crowded
Autumn Ritchie
1693837189
Surf Inn Suites
Tarana Rahimi : 3 on 8/15/2023 4:18 pm
The place was not bad as I thought. I was traveling with others so I had to find a place that accommodated everyone. It was okay for budgeting. I cleaned the room myself and was surprised the tub was clean. The toilet needed to be cleaned better. This place does not like to provide towels, etc without making it a hassle. The housekeeper does not even come by unless requested the night before or early in the morning. I asked what about extra towels and was told 4 towels is enough for 2 people (from Sat to Tuesday). Okay. I guess toilet paper is as well. My friend who was staying there had to request towels 3 times, but they had no problem taking her dirty ones (leaving her with nothing). It needs an update.
Tarana Rahimi
1692116332
Surf Inn Suites