Sunset Marina
8:30 am - 5:00 pm
Monday

8:30 am - 5:00 pm

Tuesday

8:30 am - 5:00 pm

Wednesday

8:30 am - 5:00 pm

Thursday

8:30 am - 5:00 pm

Friday

8:30 am - 5:00 pm

Saturday

8:30 am - 5:00 pm

Sunday

8:30 am - 5:00 pm
Sunset Marina is Ocean City's premier full-service marina resort. Our commitment to service is our number one priority. After you tie up, take a dip in our refreshing temperature-controlled pool while you do your laundry in the on-site facilities. Take in a round of golf or just stroll on the miles of sandy beaches.
With direct, uninterrupted access to the Atlantic Ocean and its numerous canyons, Sunset Marina makes the ideal homeport for the avid off-shore angler or serves as a layover for the transient ocean-goer.
So whether you're planning an afternoon stop or an extended stay, Sunset Marina's professional staff can arrange everything from boat repairs and maintenance to dinner reservations at local restaurants. Stop in and see for yourself why Sunset Marina is the east coast's premier marina resort.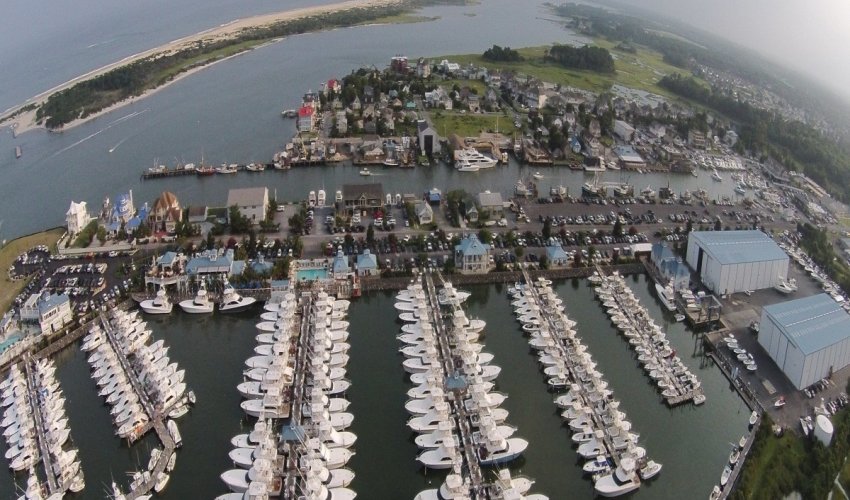 Jeff Morris : 5 on 11/23/2020 12:49 am
Stayed here in November 2020 and loved it. I can only imagine how fun it would be to stay here in the summer! We made reservations by phone and it was super easy. The approach was easy and they gave us clear instructions on channel 74 of how to proceed to our slip. We were able to fuel in our slip which made the end of the day that much better! After fueling check in was easy then we went to their marine store. It's not huge but well kept and well stocked. They had exactly what we needed! We walked to a local restaurant but they have their own food establishment on site and when looked at it- it was inviting. They have pools, gym, band stage, laundry, and very friendly service. I hope I get to come through here again and stay at sunset
Jeff Morris
1606092577
Sunset Marina
MZLIB : 4 on 10/16/2021 10:15 pm
Many choices of quality dining available. Right on the docks so you get to see and feel the bay breeze and see the boats come in & go out. I was there for the Harbor Fest, great for families not for couples too much . However there were great vendors, food, beverages and sno-cones.
MZLIB
1634422543
Sunset Marina
Eyal Golan : 5 on 7/9/2018 12:53 am
Where do I even start?! We came in as transients for 3 days and end up staying 6 days due to the weather.
By far the nicest most amazing marina/resort I have ever seen or been to!!!
Amazing pools, full gym, amazing docks, amazing boats to look at, huge laundry room, huge bathrooms by the big pool and always very clean, very close to town, you can take a bus from the park and ride or just drive to town or dinghy to town.
Ladies staff in the front office are very friendly and knowledgeable. They worked with us on everything we asked and needed.
Will surly come back when doing a trip south again from NY.
It's going to be interesting going to other marinas and back to our marina after getting used to Sunset Marina! 😄
Eyal Golan
1531097598
Sunset Marina