Speedworld Go-Karts
Open Now 10:00 am - 11:00 pm
Sunday

10:00 am - 11:00 pm

Monday

10:00 am - 11:00 pm

Tuesday

10:00 am - 11:00 pm

Wednesday

10:00 am - 11:00 pm

Thursday

10:00 am - 11:00 pm

Friday

10:00 am - 11:00 pm

Saturday

10:00 am - 11:00 pm
Bring the Family and immerse yourselves in the world of racing! Step into our Grand Entrance building and transport yourself into a world of Speed and Excitement. Watch thrilling races from yesterday and today on the big screen, try your hand one of our state of the art video games in the Time Trials Arcade, take a pit stop at our Concession Stand, or grab the latest racing merchandise at our Souvenir shop. Whether it's junior's first try at driving the Kiddie Carts, or a Sunday drive with the Family on the Grand Prix Track, SpeedWorld
®
 has something for everyone. Realize your Sunday afternoon fantasies on our Stockcarts and Supertrucks, beat your own time on our Indy style Formula One, or travel to France and experience the thrill of the 24 hours of Lemans. Speedworld
®
 has it all!
Other parks on site include:
Splash Mountain
Jungle and Treasure Hunt Mini Golf
Also, don't forget about the Jolly Roger
®
 Pier Rides at the Inlet!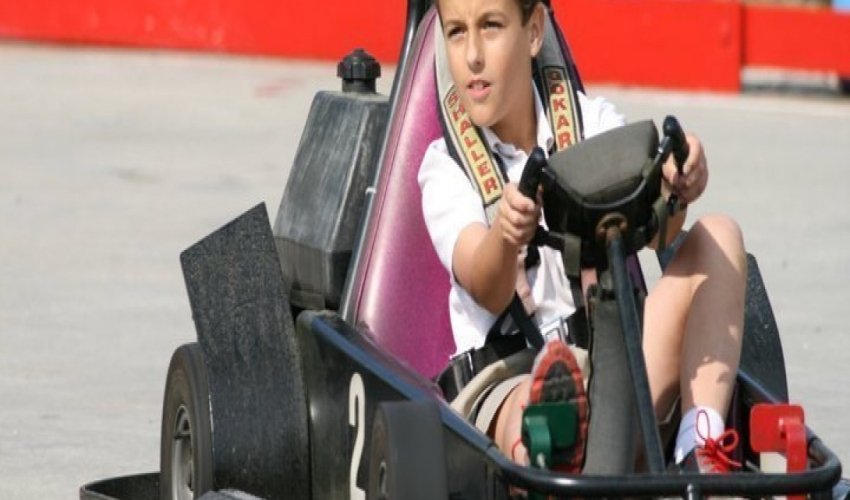 Kevin Jolley : 4 on 8/22/2023 11:55 am
Went on a Monday morning in august. Not too crowded. There were several tracks my 11 year old could drive on alone. Tracks were unique and challenging. The cyclone track was fun and different. Staff was not as attentive to safety as I would have liked, but we had a good time.
Kevin Jolley
1692705326
Speedworld Go-Karts
Andrew Dale : 3 on 6/18/2023 7:43 pm
Staff has a hard time communicating. Tremendous waits between rides so when you have a two hour bracelet you are lucky to get on two-three rides. It wasn't the amount of people in line, this was the workers running really really slow. If we only came here for this it would be truly disappointing. The rides are fun one you were able to get on and started.
Andrew Dale
1687117393
Speedworld Go-Karts
Tisha Burgess : 5 on 7/29/2023 9:34 pm
This is a fun place. Several go-kart tracks to choose from. There's also a "Formula 1" track. It seemed exciting to race on it, but the cars seemed to be going slower than I expected. The cyclone was cool to was the races. When I first saw the cyclone online, it was very intimidating, but in person, it was much less intimidating.

The kids had a great time, and this was one of the highlights of the holiday. If you have younger kids who may not meet the height requirements, they can ride as passengers with an adult. It's something to keep in mind to avoid a meltdown (I personally saw two during the time there).

Also, we did the 2 hour unlimited pass for all the tracks except Formula 1. Formula is another fee. We just barely got to all the tracks in the 2 hours window, and the lines were minimal. If you go during peak hours, it's likely you won't be able to visit all six tracks within the 2 hour window.

This place was a great location with other activities in walking distance. There's also a small arcade in the lobby area and some food options.
Tisha Burgess
1690666449
Speedworld Go-Karts