Simple Life Motel
Closed
Sunday

12:00 am - 11:59 pm
The Simple Life Motel Ocean View is our new addition to our OCMDResorts.com family. The Simple life Motel was formally part of the Flamingo Motel, as we continue forward we are excited to offer the same family experience as the previous management, again thank you for visiting our site and we hope you make us your new destination when staying in Ocean City.
Check In Time 3:00 PM
Check Out Time 11:00 AM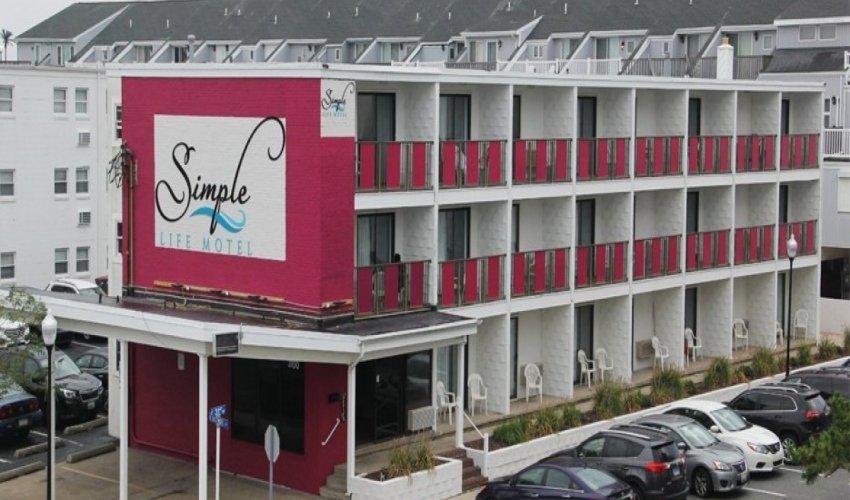 $$$
Recent Reviews
TripAdvisor Traveler Rating
3
Simple Life Motel
11
#90 of 116 hotels in Ocean City
Pleasant times at the Simple Life Motel.
Went to the shore with the boys, stayed at the Simple Life Motel. We had a nice time, decently clean, quiet for the most part. Got there, beds were neat and tidy, they provided the soaps and some...
G3626ZQkeithc
2020-07-17 07:19:28
Simple Life Motel
Good clean bed, outdated bathroom and fixtures
We stayed in the king size room. Bed was very comfortable. Air conditioning was fine. The bathroom was clean but very dated. Toilet is miniature for a big guy. Also, the sink was slow to drain. New...
ReeReeJr
2020-09-14 12:56:45
Simple Life Motel
keep driving
we pay our money and want to the room to found it smelling like marijuana and mold. the room is very old and dingy. DO NOT stay here. after confronting the management about the issue they said that...
Z929DCpatricko
2020-11-18 08:51:29
Simple Life Motel