Simple Life Motel
Open Now 12:00 am - 11:59 pm
Sunday

12:00 am - 11:59 pm

Monday

12:00 am - 11:59 pm

Tuesday

12:00 am - 11:59 pm

Wednesday

12:00 am - 11:59 pm

Thursday

12:00 am - 11:59 pm

Friday

12:00 am - 11:59 pm

Saturday

12:00 am - 11:59 pm
The Simple Life Motel Ocean View is our new addition to our OCMDResorts.com family. The Simple life Motel was formally part of the Flamingo Motel, as we continue forward we are excited to offer the same family experience as the previous management, again thank you for visiting our site and we hope you make us your new destination when staying in Ocean City.
Check In Time 3:00 PM
Check Out Time 11:00 AM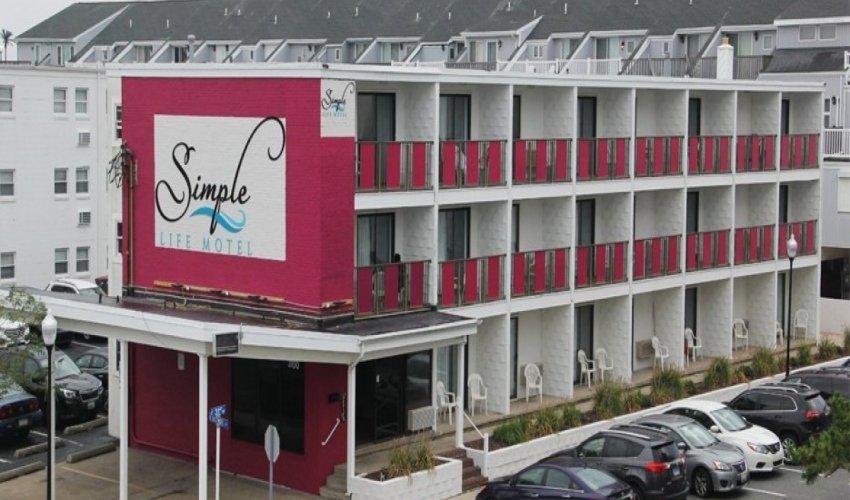 $$
Recent Reviews
TripAdvisor Traveler Rating
3
Simple Life Motel
18
#96 of 117 hotels in Ocean City
Wtf
Absolutely disgusting filthy craphole. Get out of the shower, walk a few steps, feet are filthy. Sand grimy. Bed bug sheets are stained and torn. The place smells. You know something is bad then the...
796jtt
2021-08-17 18:00:54
Simple Life Motel
Just ok
The rooms had an very strong odor. I'm not sure if it was the cleaning chemicals but it was very strong. We were in 2 rooms on 2 different floors and they both smelled awful. I know it has been a...
familyof5mttop
2021-08-30 14:56:32
Simple Life Motel
Good location, basic lodgings
Hotel is in the beach block, the bed is comfortable, the curtains completely blacken out the burning afternoon sun, the air conditioning worked, the room was clean and bug-free, the tv worked, and...
534jillv
2022-08-13 10:14:55
Simple Life Motel