Shangri La Motel
Please call for hours
Welcome to Shangri La Motel, located on 84th street and just a half block from the beach! Nicely set in mid-town ocean city giving you access to all the shopping, restaurants and nightlife that you would desire. We offer efficiences with a kitchen stove, microwave, refrigerator, color tv, daily maid services and much more to make your stay enjoyable and relaxing. So book your stay soon and we look forward to seeing you on the beach!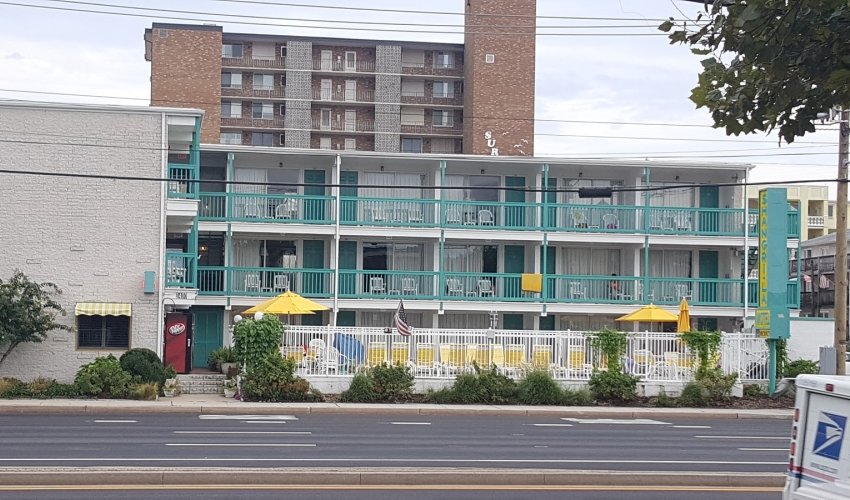 $$
Recent Reviews
TripAdvisor Traveler Rating
5
Shangri La Motel
54
#5 of 21 B&Bs / Inns in Ocean City
20+ years and still loving it!
Our first tip this year was in June. Just a last moment get-a-way. Called to see if there was a room and they held it for us until we got there. Everything was great and clean. Our second trip was...
KirbyClifford
2019-09-16 07:42:21
Shangri La Motel
Wonderful Stay!
Shangri-La is an excellent place to stay overall. Staff is excellent, beach is a minute walk, it's very clean, and the beds are comfortable. It's definitely not an ultra modern hotel, so if you need...
sarelli15
2020-07-05 09:03:52
Shangri La Motel
Great service.
My mom and I came just for a quick over night mother/daughter trip. Len was great during check in, and during my pre trip call to check the status because of covid. Room is clean and spacious, 1...
anneeg123
2020-07-14 17:12:20
Shangri La Motel