Seacrets Distilling Company
Closed
Saturday

11:00 am - 5:00 pm
This 12,000 square foot, pre-prohibition era distillery, erected in 2016, is the first distillery to be build in Worcester County since the end of Prohibition in 1933. Seacrets Spirits is a fearless collection of small batch, hand-crafted spirits. We offer a wide selection of premium spirits from rum to vodka, gin and whiskey. Our flavored vodkas are a must try as they are macerated with fresh fruits.
Book a tour today!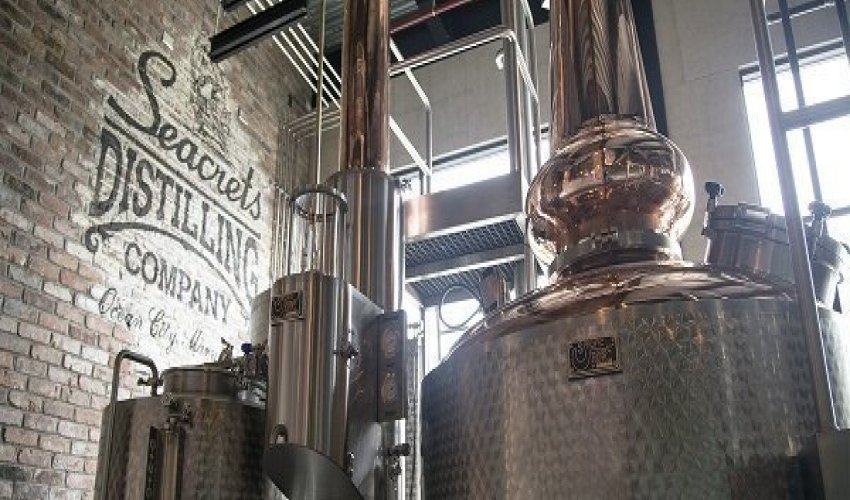 Recent Reviews
TripAdvisor Traveler Rating
5
Seacrets Distilling Company
79
#11 of 29 things to do in Ocean City
Building & decor make the tour
As far as the actual tour of the distillery, I've been on better. The facts of the actual distilling process were slightly lacking. The focus was on the building and decor itself which is mostly all...
goldenparadox
2020-09-10 15:38:06
Seacrets Distilling Company
A unique new feature to the Ocean City experience!
My wife and I did a tour and tasting this afternoon, and it was one of the most entertaining tours we have ever done. The distillery is a museum of antiques, and a manufacturing tour revealing the...
O346QXdavidc
2020-10-23 18:11:27
Seacrets Distilling Company
Fun and informative tour
We went early on a Friday afternoon and had a great time. The owner has stocked the distillery with early 1900's antiques. The tour guide provides a lot of information and the distillery is focused...
emgsoccer
2020-10-31 06:05:16
Seacrets Distilling Company