Seabonay Oceanfront Motel
Closed
Sunday

12:00 am - 11:59 pm
Only two feet from the beach, the Seabonay Motel is located Oceanfront and only one block from the end of the boardwalk. You can relax on our guarded beaches where umbrella and chair service is available, or take a dip in our outdoor swimming pool. Restuarants, shops and amusement are all within walking distance and the boardwalk train is located nearby for your convenience.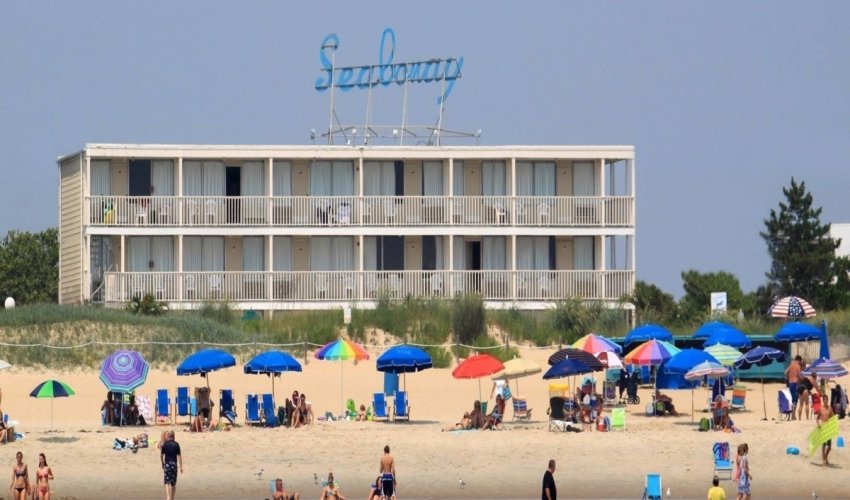 $$
Recent Reviews
TripAdvisor Traveler Rating
3
Seabonay Oceanfront Motel
247
#82 of 116 hotels in Ocean City
Great location
Just off the end of the boardwalk, and right on the beach!! Motel is nice, thin walls tho We heard pretty much everything our neighbors were complaining about!! Would definitely stay again, just not...
jenniferbW9779AM
2020-07-20 17:39:18
Seabonay Oceanfront Motel
Location is everything!
This place is no Ritz, but once you get that out of your head, you'll be better off. You can't beat the location and the price. It is very much a bare bones type of motel, but that's okay. The staff...
Mrsjack5in
2020-07-21 07:39:09
Seabonay Oceanfront Motel
Gross
Absolutely disgusting. Everything was extremely dusty. Toilet had pee on it. There were hairs in the shower. Bed had stains on the sheets. Smelled like really bad mildew. Waited 2 days for clean wash...
N2590REjaimeg
2020-09-23 07:15:02
Seabonay Oceanfront Motel