Sea Cove Motel
Open Now 12:00 am - 11:59 pm
Sunday

12:00 am - 11:59 pm

Monday

12:00 am - 11:59 pm

Tuesday

12:00 am - 11:59 pm

Wednesday

12:00 am - 11:59 pm

Thursday

12:00 am - 11:59 pm

Friday

12:00 am - 11:59 pm

Saturday

12:00 am - 11:59 pm
Just steps away from the beach in Ocean City Maryland, the Sea Cove Motel offers nicely furnished rooms with an affordable price. All rooms come equipped with a refridgerator, microwave, cable tv, and a/c. The 27th street location offers quick access to the beach, boardwalk, shopping and many other commodities that you won't want to pass up. So book your reservation today and we'll make your stay enjoyable at the Sea Cove Motel.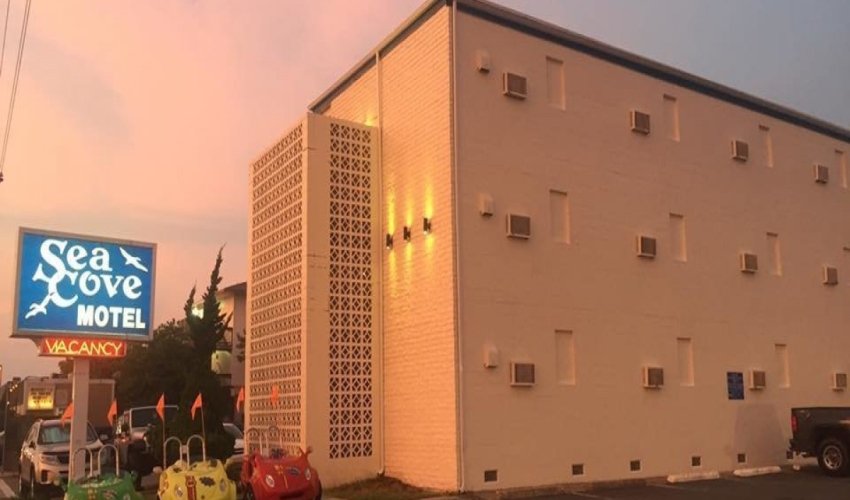 Janice Hiller : 4 on 6/21/2023 3:24 am
The room was very clean and comfortable at a great rate. Walk wasn't bad to beach. Full shower area and bathroom. Larger refrigerator than expected. Would definitely stay there again. Wasn't crazy about no elevator, never would have made it if we had to stay on third floor (bad knees) or the fact that there was an additional fee to park, but we just parked on the street.
Janice Hiller
1687317871
Sea Cove Motel
Trisha Swanka Swanky sad was was : 1 on 7/9/2023 3:23 am
This place is gross don't stay there. The sink is so old and falling apart the floors are just nasty. I know they may clean it but don't do a very good job. How can you own a motel and let it look like that. It should be welcoming to the travelers. The room also has water damage and looks like they just painted over it.
Trisha Swanka Swanky sad was was
1688872997
Sea Cove Motel
mark anthony : 2 on 7/8/2023 1:26 pm
Do not book here it's not worth the money! paid 368 for the room , then upon arrival I get suprised I had to deposit a 100$ just to get room key . Everything was outdated and old personally not worth spending over 400$
mark anthony
1688822762
Sea Cove Motel