Sea Bay Hotel
Open Now 12:00 am - 11:59 pm
Sunday

12:00 am - 11:59 pm

Monday

12:00 am - 11:59 pm

Tuesday

12:00 am - 11:59 pm

Wednesday

12:00 am - 11:59 pm

Thursday

12:00 am - 11:59 pm

Friday

12:00 am - 11:59 pm

Saturday

12:00 am - 11:59 pm
Welcome to the Sea Bay Hotel, where your family friendly Ocean City vacation starts. The Sea Bay Hotel is dedicated to customer service and providing the best value at the beach. Enjoy one of our spacious rooms, relax by one of our outdoor pools, or dine at the Sea Bay Cafe, our on site restaurant serving breakfast and lunch daily with a smile.
Conveniently located in midtown Ocean City, the Sea Bay Hotel is just one block from the beach, close to many area attractions, and surrounded by nightlife entertainment, within walking distance to Seacrets and Fager's Island. We are open year round, the perfect location for your next meeting, social gathering, or golf getaway. Come visit the Sea Bay Hotel, where our friendly efficient staff will treat you like family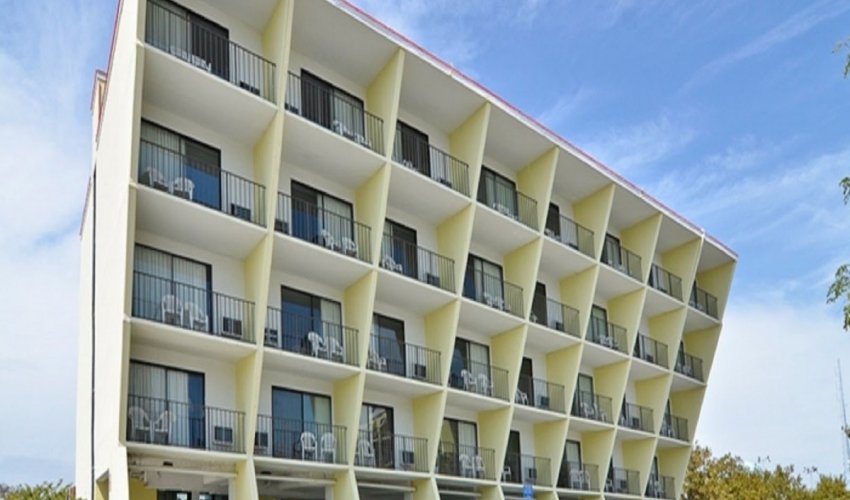 $$
Recent Reviews
TripAdvisor Traveler Rating
4
Sea Bay Hotel
478
#43 of 117 hotels in Ocean City
Try to find another hotel!!
I don't usually write reviews but felt I needed to with this one. My husband and I took a last minute trip due to our schedules and timing to Ocean City but because we were last minute, most rooms at...
Expedition783280
2021-08-02 07:41:45
Sea Bay Hotel
Was just okay
Room was nice but the bed spreads were stained and dirty. Everything else was good. Nice TV and Balcony. The bed was not very comfortable and the bed sheets were too rough. They need to purchase...
kenek56
2022-06-26 18:22:31
Sea Bay Hotel
Enjoy
It was a nice trip nice room . Wasn't expecting a fancy hotel it was worth the money nice staff nice experience . Walking distance to beach very nice view alittle far from board walk but absolutely...
brionam2022
2022-08-11 05:15:54
Sea Bay Hotel