Sahara Motel
Please call for hours
Enjoy your next Ocean City, Maryland vacation at the Sahara Motel, a complex offering four buildings with rates and locations to suit your needs.

Choose from direct Oceanfront/Oceanview, Poolside, West or Tower buildings. All are reasonably priced and just steps away from the Ocean City Boardwalk, amusements, restaurants and shopping. Our oceanfront hotel provides one of the best beachfront views in Ocean City, Maryland.
Relax on Ocean City's white sandy beach and let the ocean wash over your feet. Stroll the Boardwalk or take a refreshing swim in either of our two sparkling pools. Sample one of Ocean City's nearby golf courses, or just relax on your private oceanfront balcony. We are convenient to all of the most exciting attractions in Ocean City, Maryland.
Discover and enjoy Ocean City, Maryland at the Sahara Motel. We are your family's place at the beach.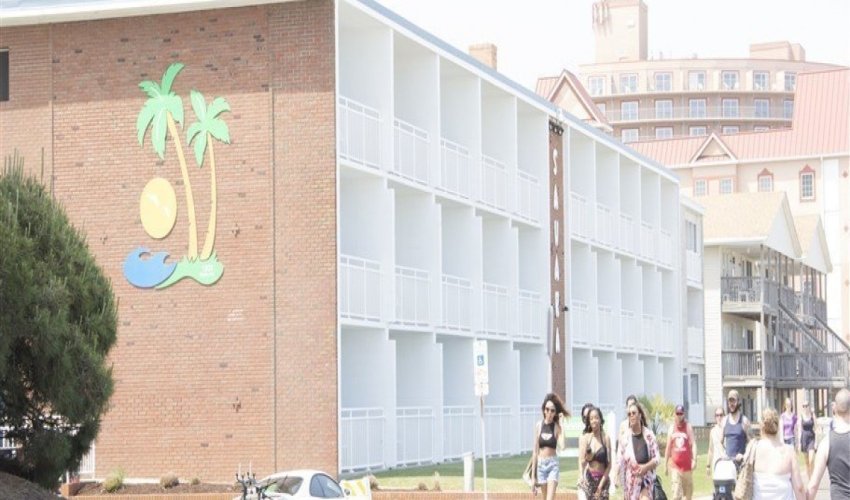 $$
Recent Reviews
TripAdvisor Traveler Rating
4
Sahara Motel
325
#64 of 117 hotels in Ocean City
Sad to say, it was just okay
We've stayed here multiple times over the last decade and the first few visits were really great. However, this trip and the one before it in 2020 have not been as good. We gave them some slack on...
Cheerymom806
2022-08-10 16:36:01
Sahara Motel
Super outdated if not in main tower
Stayed here many times ( about 10 times) usually the main tower. If your not in the main tower don't stay here . Super outdated room, no where to really place your things. The toilet seat is...
C300MOdeeb
2022-08-18 08:35:46
Sahara Motel
Clean and Affordable
The Sahara is a basic motel room that needs updating. However, it was very clean and one of the few affordable places to stay in Ocean City. The staff are super friendly and accommodating. They...
Gina G
2022-09-10 08:56:09
Sahara Motel