Sahara Motel
Please call for hours
Enjoy your next Ocean City, Maryland vacation at the Sahara Motel, a complex offering four buildings with rates and locations to suit your needs.

Choose from direct Oceanfront/Oceanview, Poolside, West or Tower buildings. All are reasonably priced and just steps away from the Ocean City Boardwalk, amusements, restaurants and shopping. Our oceanfront hotel provides one of the best beachfront views in Ocean City, Maryland.
Relax on Ocean City's white sandy beach and let the ocean wash over your feet. Stroll the Boardwalk or take a refreshing swim in either of our two sparkling pools. Sample one of Ocean City's nearby golf courses, or just relax on your private oceanfront balcony. We are convenient to all of the most exciting attractions in Ocean City, Maryland.
Discover and enjoy Ocean City, Maryland at the Sahara Motel. We are your family's place at the beach.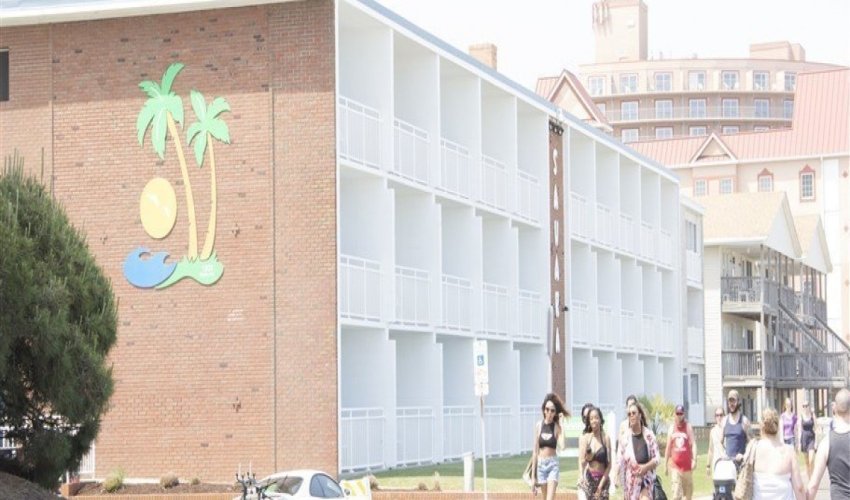 $$
Recent Reviews
TripAdvisor Traveler Rating
4
Sahara Motel
313
#59 of 116 hotels in Ocean City
EXCELLENT
This was the first time my family stayed here. I used an outside booking site (Booking.com) and there was some confusion as to what rooms I actually booked when we checked in. I originally booked...
johnjosephl2015
2020-08-20 13:23:46
Sahara Motel
Just OK
We have been staying at the Sahara for about 10 plus years but this was our first time back in a few years. This time around we weren't that impressed. We always stay in the tower building because we...
poca1313
2020-08-23 07:18:25
Sahara Motel
Don't expect too much
Let me start by saying I have been staying at the Sahara Motel for 30 years, visiting at least once a summer. I can honestly say the only updates I have seen in those 30 years is new air conditioning...
TommyB556
2020-09-11 10:21:37
Sahara Motel