Rum Pointe Seaside Golf Links
Please call for hours
Ranked Top 5 in state by Golf Week
Rum Pointe Seaside Golf Links has become Ocean City's "must play" new course and one of Maryland's premier golf venues. This spectacular seaside design by the world-renowned father/son team of Pete & P.B. Dye opened in the spring of 1997. Located on Highway 611 on the Sinepuxent Bay overlooking Assateague National Seashore Park, Mother Nature and the Dye's have combined talents to bring world-class golf to the Ocean City area.

This Scottish-style links is the only area course to feature bent-grass on the fairways and greens. No less than 17 of the 18 holes have a bay view with several holes having direct bay frontage, where you can start your ball over the water to shorten the hole. The Dyes have certainly created situations of risk and reward that will quicken the heart rate of even the most experienced golfer. From the back tees this championship quality course is capable of hosting a PGA Tour stop but forgiving enough from the middle tees to satisfy golfers of all skill levels.

To maintain superior course conditions, we are an alternative spike facility. Please refrain from wearing metal spikes. Thank you (Spike changing services provided at Pro Shop).

Rum Pointe, with bent grass from tee to green, is a full service facility staffed by PGA Professionals.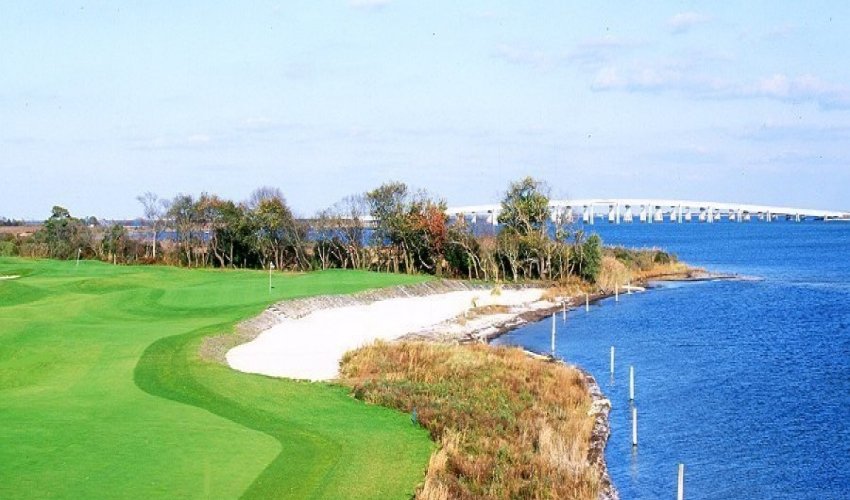 Recent Reviews
Travelers Choice 2020
TripAdvisor Traveler Rating
5
Rum Pointe Seaside Golf Links
230
#3 of 12 Outdoor Activities in Berlin
One of My Favorites
This is one of my favorite golf courses anywhere. I've played here several times in the spring and late fall. Every time the course is in great condition and the views of the water and Assateague...
HoagieCat
2019-11-07 15:14:22
Rum Pointe Seaside Golf Links
Great place to golf!
I love the bay views, the challenging winds, and course layout. Not so tight that I lose balls and not so open that every errant shot counts.
NorthStar23533029309
2020-03-15 12:17:05
Rum Pointe Seaside Golf Links
Must play - Fantastic Staff and Course
What a beautiful course and friendly staff. All of us agreed, that this is our new favorite course. It is in great shape and fairly forgiving for women. From the moment we arrived, the staff was...
Patricia J
2020-11-09 03:46:09
Rum Pointe Seaside Golf Links