Ron Jon Surf Shop
10:00 am - 7:00 pm
Sunday

10:00 am - 7:00 pm

Monday

10:00 am - 7:00 pm

Tuesday

10:00 am - 7:00 pm

Wednesday

10:00 am - 7:00 pm

Thursday

10:00 am - 7:00 pm

Friday

10:00 am - 7:00 pm

Saturday

10:00 am - 7:00 pm
For over 50 years, Ron Jon Surf Shop has been offering the best apparel and accessories for the surf, skate and beach lifestyle. Now open in Ocean City, it's the place to get everything you need for a great day at the beach! Visit us at the 67th Street Town Center and pick up a "World Famous" Ron Jon t-shirt!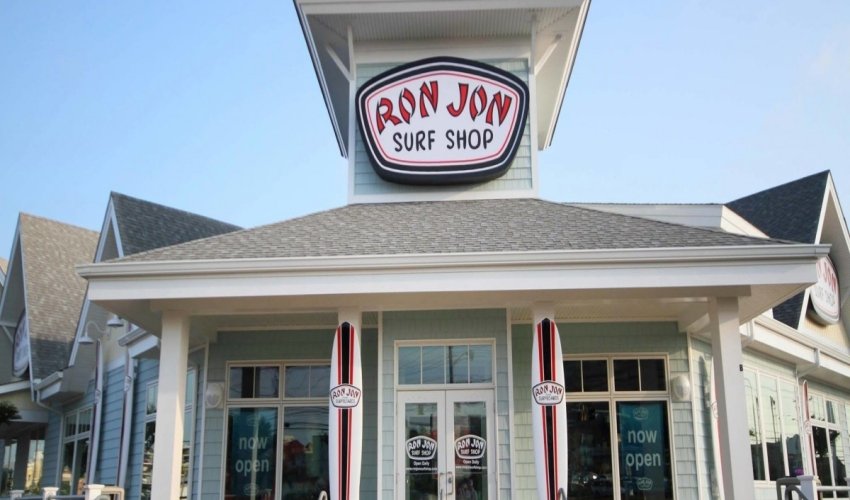 Recent Reviews
TripAdvisor Traveler Rating
4
Ron Jon Surf Shop
27
#30 of 50 Boat Tours & Water Sports in Ocean City
Souvenir
My child went in to buy a souvenir at this shop with her own money. I just wanted to mentioned your staff member Savannah C. My daughter had saved up change and I didn't realize that is what she...
Travelingaroundtheus
2018-07-24 14:35:59
Ron Jon Surf Shop
The best surf shop t-shirts!
I've got t-shirts from surf shops all over the United States and Ron-Jon's surf shops are always some of the best for good quality shirts! I bought 3 from them on this trip!
956henrys
2019-08-03 07:08:10
Ron Jon Surf Shop
Labor Day 2019
This place is excellent. We were there on a Sunday morning and they had a bunch of customers but not too many.
camcicarpet
2019-09-03 12:35:37
Ron Jon Surf Shop