Rise Up Coffee
6:00 am - 7:00 pm
Sunday

6:00 am - 7:00 pm

Monday

6:00 am - 7:00 pm

Tuesday

6:00 am - 7:00 pm

Wednesday

6:00 am - 7:00 pm

Thursday

6:00 am - 7:00 pm

Friday

6:00 am - 7:00 pm

Saturday

6:00 am - 7:00 pm
Type:
American
,
Beach Food
,
Farm Fresh
,
Sandwiches & Subs
Features:
Carry-Out
,
Coffee Shop
,
Open Year Round
Grown by friends.
Roasted by friends.
Enjoyed by friends.
Rise Up Coffee has been an independent small-batch coffee roaster and retailer since March 2005. Rise Up originated from an explosive combination of ambition and circumstance. Tim Cureton had what would prove to be a life changing coffee experience while traveling home from the Peace Corps service.  His love affair with great coffee had begun. Utilizing a $16,000 business loan, Cureton along with co-founder Abby West, opened the first Rise Up Coffee. Rise Up began as a coffee trailer, before there were TV shows and movies about food trucks. What started in a parking lot in a town with a population of 1,029 has evolved into five high-volume cafe locations, a very active online store and many new exciting wholesale relationships.
Rise Up is known for its people. Now staffed by over a hundred amazing people, among them is Tim's lifelong friend and business partner, Noah Kegley who joined the company in 2010 and now serves as Head Roaster.
Recently voted 'Maryland's Best Coffee', Rise Up represents 15 years of total dedication to sustainable coffees, Certified Organic + Certified Fair Trade.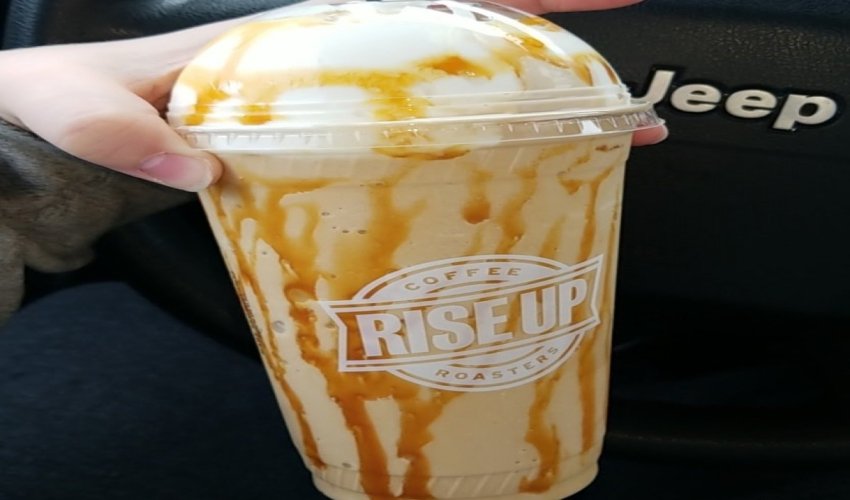 $
Recent Reviews
TripAdvisor Traveler Rating
5
Rise Up Coffee
10
#257 of 413 Places to Eat in Ocean City
Great coffee and great service!
We drove by and decided to stop in. This place did not disappoint! My coffee was excellent and my friend enjoyed her Jamaican iced tea. We ended up going back to buy some bags of coffee beans. The...
Lorrxa99
2021-06-27 14:12:52
Rise Up Coffee
Wish i had a better experience
We ordered 2 breakfast sandwiches, added taters, couple coffees and a smoothie through online ordering on our way to assateague. The confirmation said the food would be ready in 1 hour, ugh! We...
MichaelI927
2022-07-02 17:04:50
Rise Up Coffee
Reliable Rise Up
Visited on a very busy Sunday morning. The line was from the counter to the door, but moving as quick as those baristas could pour and mix and steam etc. I love Rise Up's coffee and this location...
abidjanleigh
2022-10-10 11:39:27
Rise Up Coffee