Rippons Seafood
Opens at 11:00 am 11:00 am - 7:00 pm
Sunday

11:00 am - 6:00 pm

Monday

11:00 am - 5:00 pm

Tuesday

11:00 am - 5:00 pm

Wednesday

11:00 am - 5:00 pm

Thursday

11:00 am - 5:00 pm

Friday

11:00 am - 7:00 pm

Saturday

11:00 am - 7:00 pm
Type:
American
,
Beach Food
,
Seafood
,
Steamed Crabs
Ocean City's Best Crabs

A local's favorite An Ocean City gem as reported by the "Baltimore Sun." Specializing in fresh local Maryland Steamed Crabs, Crabcakes, Softshell Crabs, Sandwiches and more. Shop our Seafood Market, featuring the freshest crab, shrimp, lobster, clams, oysters, mussels and seasonal fish. And don't leave without trying our famous Deviled Eggs!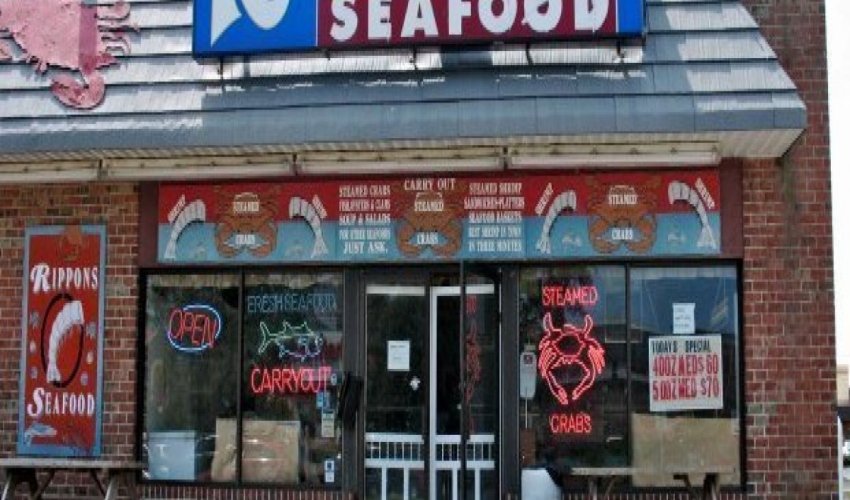 $$ - $$$
Recent Reviews
TripAdvisor Traveler Rating
4
Rippons Seafood
62
#170 of 413 Places to Eat in Ocean City
Rippons Ripoff
We ordered Fish and chips, from a take out menu. We were totally disappointed at the presentation. The fish were fried in small nugget type portions, and they, as well as the fried potatoes were...
ZaharazahM
2021-06-12 18:00:17
Rippons Seafood
YUM!
Great coconut shrimp, yummy French fries, coleslaw, mozzarella sticks. My sister's soft shell crabs were delicious! Will definitely stop here again.
803sandy
2021-10-06 16:50:54
Rippons Seafood
Fantastic
Another 1 of our favorite stops. Stop in and grab some fresh fish and enjoy at your condo relaxing. Friendly staff
M9629KVrichs
2022-08-25 08:21:56
Rippons Seafood