Quality Inn Oceanfront
Closed
Sunday

12:00 am - 11:59 pm
Welcome to the Quality Inn Oceanfront, an Ocean City hotel ideally located on Ocean City Beach

The Quality Inn® Oceanfront is the perfect year-round family vacation destination. This tropical hotel is ideally located on beautiful Ocean City Beach. This Ocean City, MD hotel is located minutes from the Jolly Roger Amusement Park, Ocean City Boardwalk, the Roland E. Powell Convention Center and the Assateague Island National Seashore.
There are a variety of restaurants and cocktail lounges located nearby. The on-site Atrium Cafe and Bar serves breakfast, lunch and dinner. The Ocean City Municipal Airport is only 10 miles from the hotel.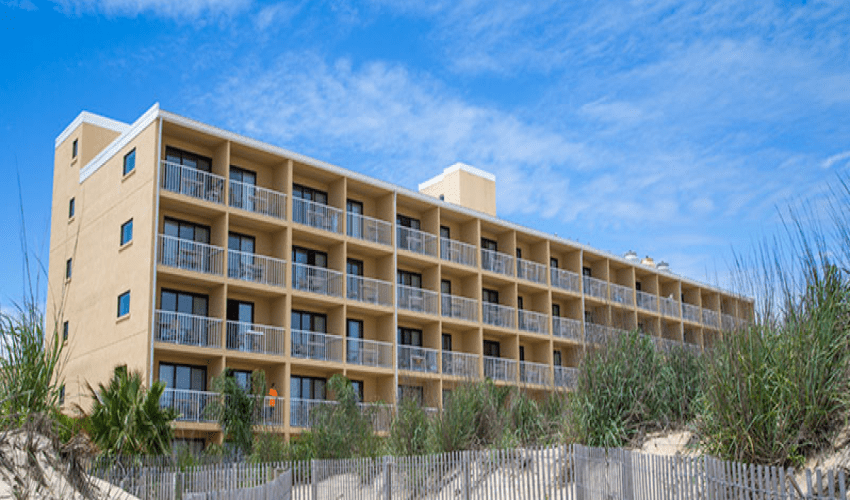 $$
Recent Reviews
TripAdvisor Traveler Rating
4
Quality Inn Oceanfront
800
#46 of 117 hotels in Ocean City
Perfect for our needs
I don't use hotels much and I'm sure other reviewers can make more comparisons. But our room was great, very clean, wonderful staff and the off season rates were very good. I liked to be able to...
558christinew
2022-09-29 07:36:32
Quality Inn Oceanfront
Terrible....Absolutely Terrible
Let me give you some advice, Never stay here and believe me when I say that, we stayed 2 nights and it was the worst hotel we ever stayed at. We found roaches everywhere in our suite crawling over...
Troy J
2022-10-30 06:06:28
Quality Inn Oceanfront
Beautiful atrium and lots of amenities. A great hotel despite some age and wear.
The Quality Inn Oceanfront in Ocean City was chosen for a brief vacation to celebrate my 40th birthday. My parents had stayed here twice in the late 1990's-early 2000's for a couple of their wedding...
LGILMAN479
2022-11-10 00:30:16
Quality Inn Oceanfront