Pocomoke River State Park: Shad Landing
Open Now 8:00 am - 10:00 pm
Sunday

8:00 am - 10:00 pm

Monday

8:00 am - 10:00 pm

Tuesday

8:00 am - 10:00 pm

Wednesday

8:00 am - 10:00 pm

Thursday

8:00 am - 10:00 pm

Friday

8:00 am - 10:00 pm

Saturday

8:00 am - 10:00 pm
Shad Landing is one of the two distinct areas of the Pocomoke River State Park. Shad Landing is located on the south side of the river off Route 113 with beautiful swamp spots for outdoor and tourist activities including fishing, birding, biking, hiking, boating, and more.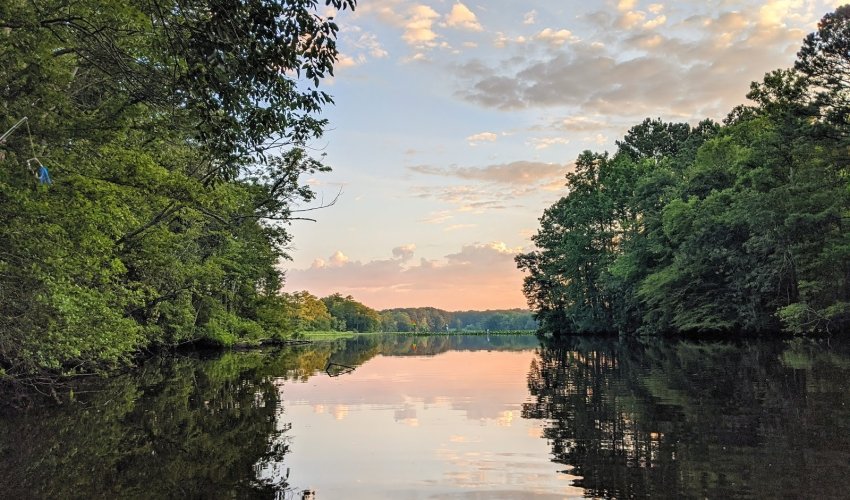 Recent Reviews
Pocomoke River State Park: Shad Landing
E : 5 on 10/30/2023 9:04 pm
We had a pleasant picnic here. In nice weather it was perfect, quiet and scenic. Some birds around to see and hear. Plenty of parking now, probably busy in summer. I'd definitely go back.
E
1698699875
Pocomoke River State Park: Shad Landing
Gary & Kris Steiner : 5 on 6/14/2023 1:13 pm
This is one of the nicest state parks we have stayed in. There are no sewer or water hookups, although there are water spigots in the centers of each camping loop. There are some loops with 30 amp electricity, and some loops allow dogs. Every site is heavily wooded, so there is no chance of a satellite signal. Cell service, both AT&T and Verizon, is slow. But every site is beautiful. The bathrooms are fairly new and are clean. Staff is friendly. The trails in the park are nice, but be sure to bring plenty of tick spray because the ticks are ridiculously numerous. They weren't bad in our site, but we picked up over 20 on us and our dogs when walking the trails. We have a 40' motorhome and F-150 and our site, Deer Run loop site 115, was plenty deep enough for both.
Overall, we really enjoyed our stay here.
Gary & Kris Steiner
1686748439
Pocomoke River State Park: Shad Landing
Jennifer Dill : 5 on 10/26/2023 11:48 pm
Pocomoke River State Park is one of our favorites to visit! In the Spring it's so refreshing to breathe in fresh air. In Summer, we are delighted with pool access, ice cream cones and s'mores, paddling around the river, or 30 minutes to OC and Assateague Island. And, in Autumn (when kids are firmly back into school), adults can enjoy the gorgeous array of colors portrayed in the leaves and reflected upon the water! Magnificent!
Jennifer Dill
1698364092
Pocomoke River State Park: Shad Landing