Pocomoke River Canoe Company
Opens at 9:00 am 9:00 am - 5:00 pm
Sunday

9:00 am - 5:00 pm

Saturday

10:00 am - 4:00 pm

Monday

9:00 am - 5:00 pm

Tuesday

9:00 am - 5:00 pm

Wednesday

9:00 am - 5:00 pm

Thursday

9:00 am - 5:00 pm

Friday

9:00 am - 5:00 pm
Paddle gently in one of our Old Town canoes or kayaks through shady caverns of foliage. Novice or experienced paddlers will find the flat water Pocomoke River a delight! See the sun-dappled surface glisten as you paddle past fallen logs, clusters of pink or white blossomed water lilies, or the exposed "knees" of the bald cypress.
You'll be glad you chose to come to the Eastern Shore, to Worcester County, to our Pocomoke River. Snow Hill MD and the Pocomoke River departure at the Canoe Company is within a 30 to 45 minute drive from Ocean City MD and other nearby Coastal Maryland and Delaware areas.
A day on the Pocomoke is a day in paradise.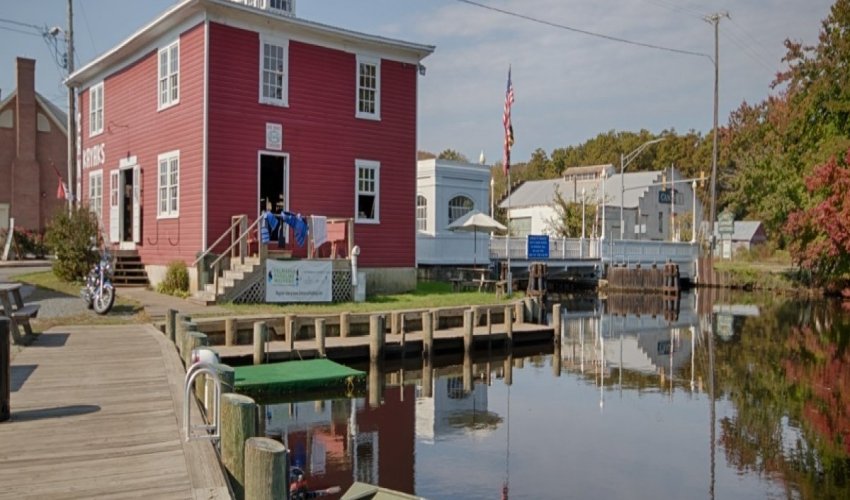 Recent Reviews
TripAdvisor Traveler Rating
5
Pocomoke River Canoe Company
33
#1 of 15 things to do in Snow Hill
Great family fun with teens
My family has been here 3 times in the past year. We've done both the Porter's Crossing paddle and hourly paddling in area. We've used both kayaks and stand up paddle boards. Service is great...
larrymocurlymom
2021-06-30 10:13:11
Pocomoke River Canoe Company
Communing with Nature
Thank you Barry at Pocomoke River Company for being so flexible and understanding. Took me three tries to get our group on the river (rained out twice) but it was well worth it. We're 11 friends...
jackie k
2021-09-22 07:23:09
Pocomoke River Canoe Company
Great Break from the Beach!
By Wednesday of our week in Ocean City, we were ready for a break from the beach. We came across an ad for this company in an OC magazine and drove the half hour or so to Snow Hill. We had 3 adults...
mdseagull58
2022-08-05 11:55:29
Pocomoke River Canoe Company