Pocomoke River Canoe Company
9:00 am - 5:00 pm
Sunday

9:00 am - 5:00 pm

Saturday

9:00 am - 5:00 pm

Monday

9:00 am - 5:00 pm

Tuesday

9:00 am - 5:00 pm

Wednesday

9:00 am - 5:00 pm

Thursday

9:00 am - 5:00 pm

Friday

9:00 am - 5:00 pm
Paddle gently in one of our Old Town canoes or kayaks through shady caverns of foliage. Novice or experienced paddlers will find the flat water Pocomoke River a delight! See the sun-dappled surface glisten as you paddle past fallen logs, clusters of pink or white blossomed water lilies, or the exposed "knees" of the bald cypress.
You'll be glad you chose to come to the Eastern Shore, to Worcester County, to our Pocomoke River. Snow Hill MD and the Pocomoke River departure at the Canoe Company is within a 30 to 45 minute drive from Ocean City MD and other nearby Coastal Maryland and Delaware areas.
A day on the Pocomoke is a day in paradise.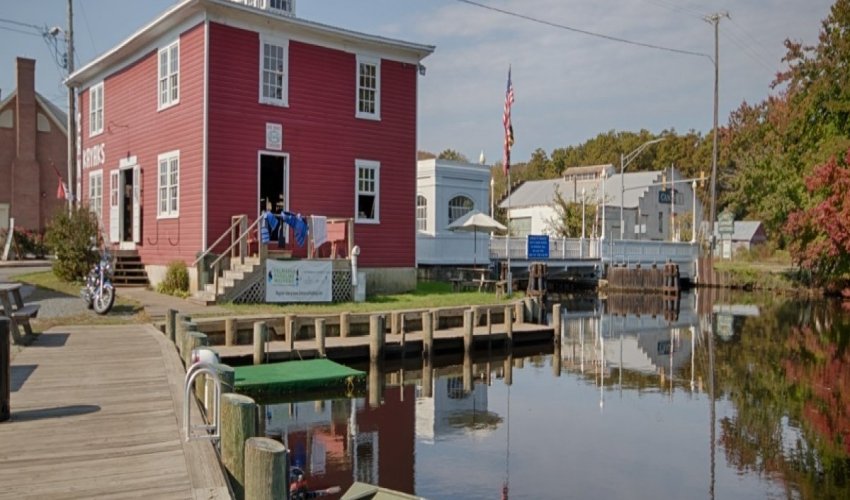 Recent Reviews
Pocomoke River Canoe Company
Betsy Mortensen : 5 on 6/6/2023 10:45 pm
This was our favorite experience while on vacation in Ocean City, MD. We called on a weekday morning to see about availability to do the Porter's Crossing trip that same day and we were all set to go just an hour later. There were no mosquitoes, lots of cool birds, and gorgeous cypress trees. Very peaceful 2.5 hour paddle on the river. The staff were super nice and knowledgeable.
Betsy Mortensen
1686091525
Pocomoke River Canoe Company
Mike Grammes : 5 on 7/16/2023 10:38 am
Awesome afternoon just paddling along the bug-free Pocomoke river.
Staff is wonderful and friendly! Will definitely come back!
Mike Grammes
1689503918
Pocomoke River Canoe Company
rainah h : 5 on 11/23/2018 5:44 pm
tour guide was friendly and knowledgeable and had a plethora of stories to tell as we meandered the river. the views were breathtaking and the wildlife was beautiful and unlike what I've seen before. the nature was very inspiring.
definitely recommend the tour for any nature lovers who want a soothing afternoon.
rainah h
1542995090
Pocomoke River Canoe Company