Park Place Hotel
Closed
Sunday

12:00 am - 11:59 pm
For over 120 years the Conner family has been in resort hospitality in Ocean City, Maryland. This generation proudly offers a deluxe, full-service Boardwalk Hotel with a great view of Ocean and Bay. Park Place Hotel overlooks clean, well guarded, wide beaches and the fun-packed waves of the Atlantic. Best of all, the amusements are only a few blocks away.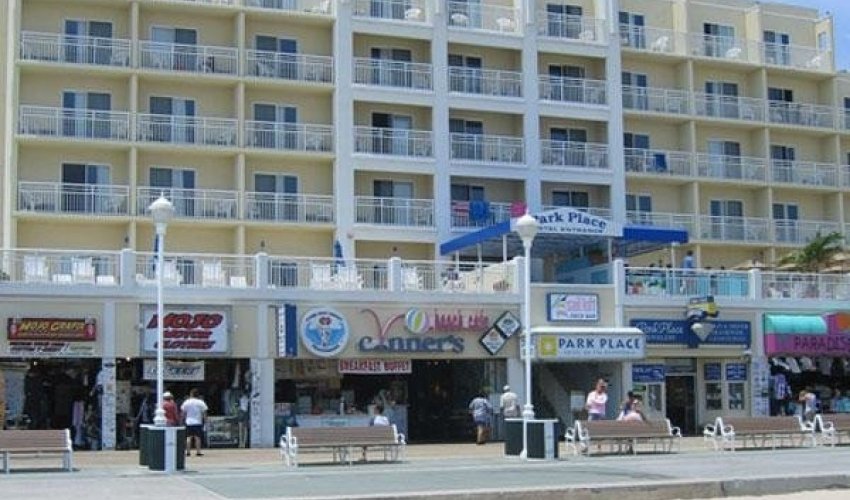 $$
Recent Reviews
Travelers Choice 2020
TripAdvisor Traveler Rating
5
Park Place Hotel
583
#3 of 116 hotels in Ocean City
Perfect!
Super nice, clean hotel. Staff was very friendly and attentive upon arrival and always said hello when we passed through the lobby. We stayed in a 5th floor ocean front room and the view was amazing...
AngelH0918
2020-10-21 03:46:23
Park Place Hotel
Green Hotel and did not use chemical fragrance products in my room as requested!
I have some chemical fragrance sensitivities and asthma. Carol did everything to accommodate my needs by not spraying Febreze or Carpet fresh in my room making it a perfect stay for me! The room...
crg505
2020-11-02 10:31:29
Park Place Hotel
Not happy
No breakfast, shower not Clean, furniture is old, beds too tall, "I told the lady I was disabled". We were happy with the location, and the bed was comfortable, very firm. Enjoyed the Ocean front...
Janet T
2021-03-22 05:29:19
Park Place Hotel