Our Place at the Beach Condo
Please call for hours
Boasting the biggest pool in Ocean City!
These delightful 2 bedroom 2 bath units are tucked away in a wooded section of Old Wharf Road (104th Street). The units feature fully equipped kitchens, central air, washer, dryer, outdoor pool with children's pool and private parking. Within walking distance of the beach, restaurants, and shopping makes this a prime pick.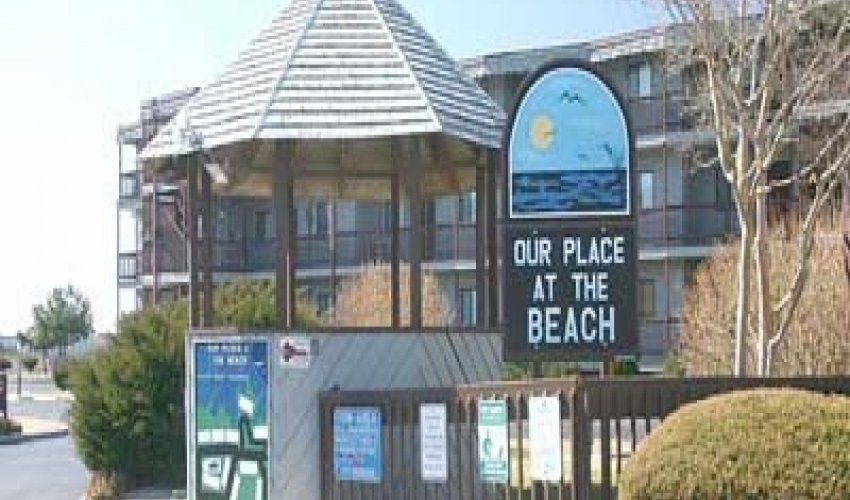 Recent Reviews
Our Place at the Beach Condo
Christina Shek : 5 on 8/30/2023 12:49 pm
Absolutely gorgeous area! The neighborhood is quiet and the bay views are amazing! Perfect to walk your dog, but don't forget to pick up after them. Pool area was fun and clean. Plenty of tables and chairs and a kiddie pool. Great place to take the family!!!
Christina Shek
1693399750
Our Place at the Beach Condo
Colin Brown : 5 on 10/27/2023 2:10 pm
If you like bayside sunsets this is the place for you. A block off coastal highway with a nice quiet bayside neighborhood to stroll in. Walkable to grocery stores, coffee shops, restaurants and of course the beach which is only 8 minutes across the streets.
Colin Brown
1698415840
Our Place at the Beach Condo
michael walker : 4 on 9/5/2023 8:03 am
Great place to stay. It's quiet 2 blocks from beach. It's away from all the hustle and bustle of the main boardwalk.
michael walker
1693901021
Our Place at the Beach Condo