Oceanic Motel
Open Now 12:00 am - 11:59 pm
Sunday

12:00 am - 11:59 pm

Monday

12:00 am - 11:59 pm

Tuesday

12:00 am - 11:59 pm

Wednesday

12:00 am - 11:59 pm

Thursday

12:00 am - 11:59 pm

Friday

12:00 am - 11:59 pm

Saturday

12:00 am - 11:59 pm
Located where the Inlet meets the bay, the Oceanic Motel is the perfect place to spend your Ocean City vacation.
Visit our lengthy fishing pier that extends out into the crisp blue water. Cast your line, get comfortable and calmly wait for a bite while the fishing and pleasure vessels pass through the inlet on their voyage to and from the vast Atlantic Ocean. When you want to enjoy the wide, sandy beaches of the Atlantic Ocean, it's simply a walk away. Within walking distance you will find the boardwalk amusements, shops, restaurants, night clubs, marinas and churches. The Oceanic Motel... what a catch!
Amenities include a private outdoor swimming pool, unobstructed view of Assateague Island where wild ponies roam, private bayside beach, complimentary access to our fishing pier for all guests for the duration of your stay and an in room refrigerator.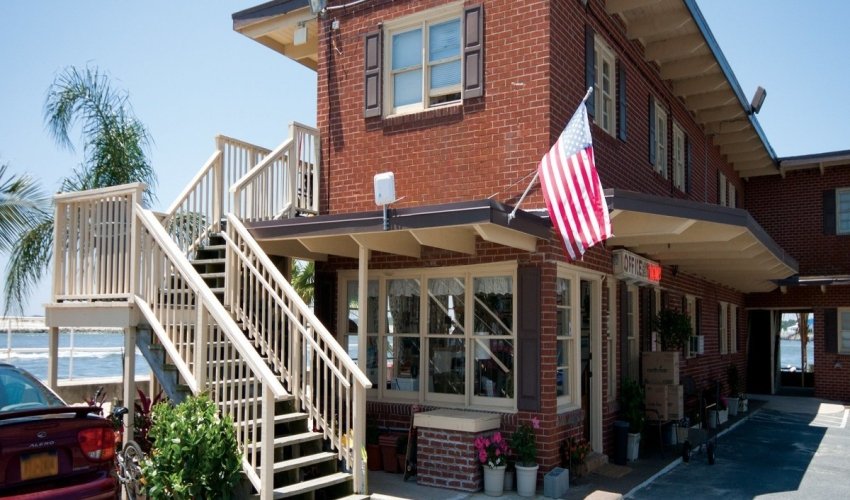 $$
Recent Reviews
TripAdvisor Traveler Rating
4
Oceanic Motel
555
#67 of 117 hotels in Ocean City
Needs renovation but OK if you just need to place to sleep.
It is maybe a little higher than 3 stars. The view of water is great. It is real close to a nice boardwalk. But you could not enjoy view from balcony because all the smokers. Maybe a designated...
L186TKgordonr
2022-09-14 06:19:50
Oceanic Motel
Great location, really needs some work
This cute little vintage style motel was recommended to us by other birders for its location close to the inlet and the beach, and it did not disappoint for that. However, it was super run down...
sticklelis
2022-09-15 09:11:08
Oceanic Motel
Great place to sleep
Save money to spend at attractions. This is a basic stay and the staff is friendly and helpful. Heck, just what you save in parking fees makes this a total bargain! I will definitely be back. The...
Astroturtle1
2022-09-23 04:33:07
Oceanic Motel