Oceanic Fishing Pier
Open Now 8:00 am - 8:00 pm
Sunday

8:00 am - 8:00 pm

Monday

8:00 am - 8:00 pm

Tuesday

8:00 am - 8:00 pm

Wednesday

8:00 am - 8:00 pm

Thursday

8:00 am - 8:00 pm

Friday

8:00 am - 8:00 pm

Saturday

8:00 am - 8:00 pm
An Ocean City Landmark with the perfect location for sightseeing and fishing or crabbing. The Oceanic Pier can help with all of your fishing needs; tackle, rod and reel rentals and selection of bait. Be sure to grab a few snacks and drinks for your fishing or sightseeing trip from the gift shop.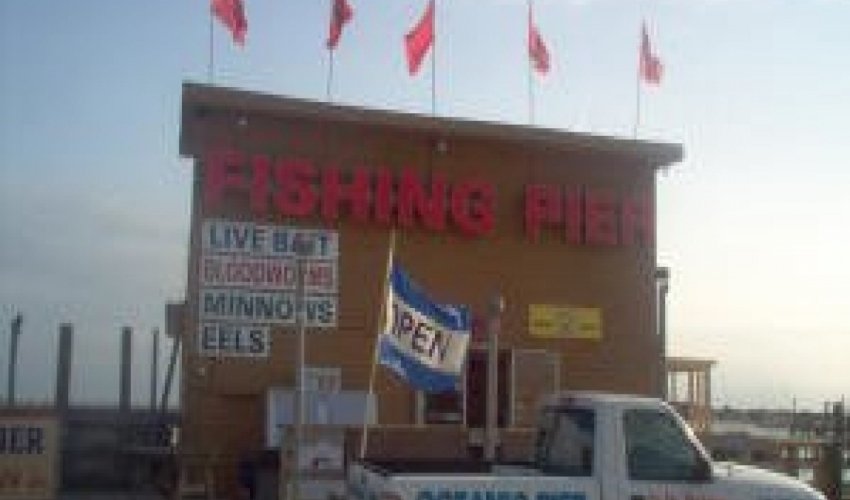 Recent Reviews
TripAdvisor Traveler Rating
5
Oceanic Fishing Pier
130
#6 of 28 things to do in Ocean City
Lockets of Love
The $1 to go on the pier was worth it. I bought a locket with my 11 year old from the nice man that worked inside the pier store. He opened it and gave me a sharpie to write on so I can make some...
Krissytkd
2022-08-21 13:25:24
Oceanic Fishing Pier
Lovely Views and an OC Must
Lovely views, peaceful breezes and a well maintained pier. $1 to walk out to the pier. There is a port-a-john and a small shop with provisions and souvenirs. Prices are reasonable. We don't fish, but...
Skbqc
2022-09-01 17:34:38
Oceanic Fishing Pier
Need free parking and better tackle shop
We arrived at 9:30 AM and was disappointed that the only parking available was a small all day $10 gravel lot and the $3 pay per hour lot across the street. We decided due to the conditions just stay...
388bobl
2022-09-14 14:52:48
Oceanic Fishing Pier