Ocean Mecca Motel
Open Now 7:00 am - 10:00 pm
Sunday

7:00 am - 10:00 pm

Monday

7:00 am - 10:00 pm

Tuesday

7:00 am - 10:00 pm

Wednesday

7:00 am - 10:00 pm

Thursday

7:00 am - 10:00 pm

Friday

7:00 am - 3:00 am

Saturday

7:00 am - 3:00 am
Your All American Oasis in the sun

Enjoy a vacation at the Ocean Mecca Motel, on the oceanfront Boardwalk in beautiful Ocean City, Maryland.
Ocean Mecca has the perfect Boardwalk location, putting you close to all the fun and excitement... and, of course, close to the beach and surf.

You'll be within walking distance of the city's finest restaurants and close to all the best entertainment and amusement centers.

For an exciting, pleasurable vacation, come enjoy the relaxed atmosphere that surrounds the Ocean Mecca. Join your hosts, the Harman family, who have been serving Ocean City hospitality for over a half century.

The perfect family vacation awaits you at the Ocean Mecca Motel in beautiful Ocean City.

Enjoy sunsets and lapping waves on some of Maryland's prettiest beaches. Ride bikes along the boardwalk. Take a shot at the area's hottest golf courses or browse through the many of Ocean City's antique shops.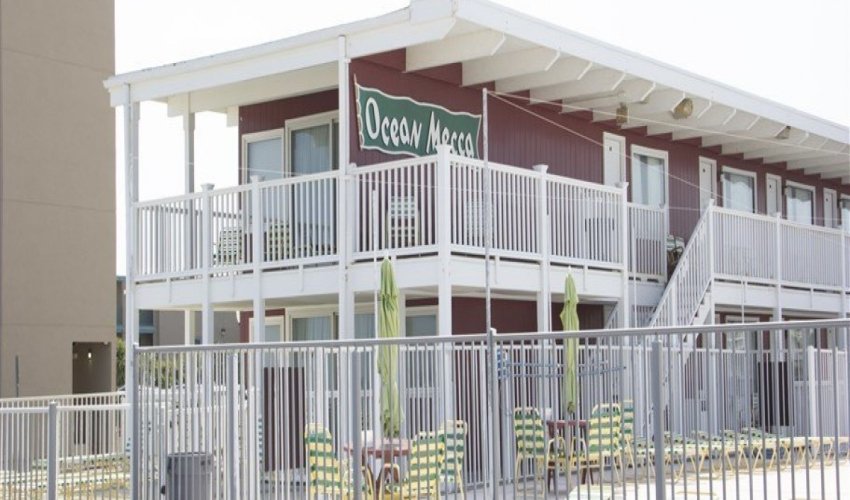 $$$
Recent Reviews
TripAdvisor Traveler Rating
4
Ocean Mecca Motel
79
#89 of 116 hotels in Ocean City
Nice little motel in a great location
A very nostalgic motel on the boardwalk, perfect location, on the boardwalk but away from all of the noise at the inlet. If you want to be where all the action is, just hop on the tram and let them...
Carol O
2018-08-07 10:28:15
Ocean Mecca Motel
Disloyal to their Guest to RE SALE the room for a higher price
So disappointed with this motel first time coming down with my family my husband booked our weekend trip for July 26-28. The first night we got there one of the bed was wet blankets quilts pillow...
hferreiras
2019-07-27 11:38:11
Ocean Mecca Motel
No sleep and no heat
Motel is outdated and the beds were the worst I've ever had to sleep on in my life. The room was dirty and smelled musty. We turned the heat on at night and was greeted with the worst smell ever...
rockgirl21661
2020-10-07 05:50:21
Ocean Mecca Motel