Ocean Mecca Motel
Open Now 7:00 am - 10:00 pm
Sunday

7:00 am - 10:00 pm

Monday

7:00 am - 10:00 pm

Tuesday

7:00 am - 10:00 pm

Wednesday

7:00 am - 10:00 pm

Thursday

7:00 am - 10:00 pm

Friday

7:00 am - 3:00 am

Saturday

7:00 am - 3:00 am
Your All American Oasis in the sun

Enjoy a vacation at the Ocean Mecca Motel, on the oceanfront Boardwalk in beautiful Ocean City, Maryland.
Ocean Mecca has the perfect Boardwalk location, putting you close to all the fun and excitement... and, of course, close to the beach and surf.

You'll be within walking distance of the city's finest restaurants and close to all the best entertainment and amusement centers.

For an exciting, pleasurable vacation, come enjoy the relaxed atmosphere that surrounds the Ocean Mecca. Join your hosts, the Harman family, who have been serving Ocean City hospitality for over a half century.

The perfect family vacation awaits you at the Ocean Mecca Motel in beautiful Ocean City.

Enjoy sunsets and lapping waves on some of Maryland's prettiest beaches. Ride bikes along the boardwalk. Take a shot at the area's hottest golf courses or browse through the many of Ocean City's antique shops.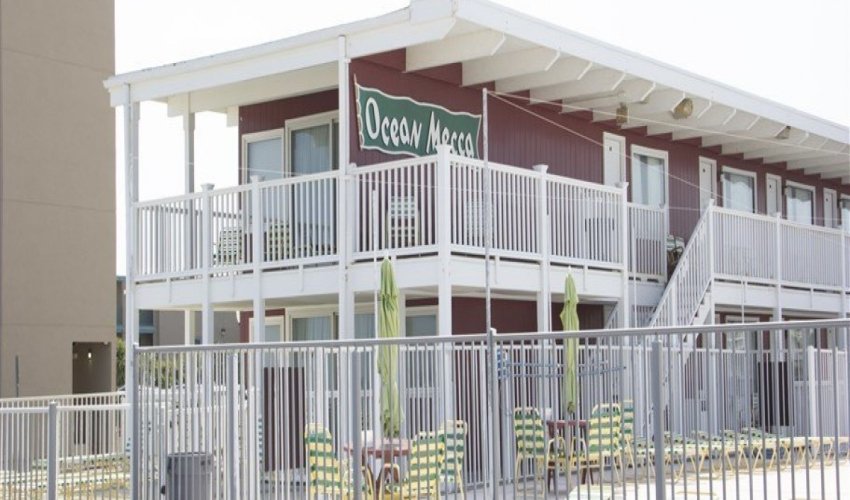 $$
Recent Reviews
TripAdvisor Traveler Rating
4
Ocean Mecca Motel
82
#95 of 117 hotels in Ocean City
Ocean Mecca Motel/Fish Tales Boardwalk Inn
This motel is in a good location and on the ocean. It has basic amenities. If all you care about is a clean place to sleep and shower, this is a good place to be. The registation staff were polite...
Bee9876
2021-06-21 16:30:36
Ocean Mecca Motel
Fish tales appropriate name. They stink
This was our 6th year staying here. The past 5 years were pretty good. The people working there were pretty nice. This year they over charged us a fri night price for a thurs night. When we...
michellecS4888OJ
2021-08-30 17:47:18
Ocean Mecca Motel
Horrible !!
THIS PLACE IS HORRIBLE THE 3 MEN AND MANAGER MADE ME FEEL SO UNCOMFTABLE!! I drove 3 hours away i was gonna stay for 2 nights i was paying $1000 and this place claim they never recieved my payment...
crystalrX6332KV
2022-07-05 09:29:21
Ocean Mecca Motel