Ocean Manor Hotel
Please call for hours
Enjoy your vacation in Ocean City, Maryland in a relaxed, comfortable atmosphere just one block from the beach, boardwalk, amusements, party fishing boats, churches, and many fine restaurants. You will find the Ocean Manor Hotel perfect for your entire family. A beautiful, private lawn contributes to a homey touch, complete with picnic tables and outdoor grills. Ice, soda machine, and washer/dryer are on premises. Apartments and Cottages have kitchens complete with microwave, toaster, coffee pot, eating and cooking utensils, air conditioning and color TV with HBO.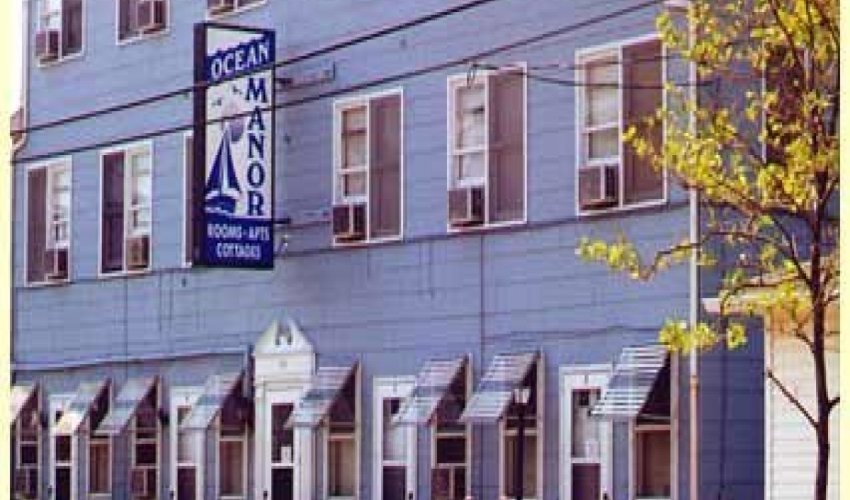 $
Recent Reviews
TripAdvisor Traveler Rating
3
Ocean Manor Hotel
12
#97 of 117 hotels in Ocean City
Stay somewhere else
The service was terrible and the man at the desk was so rude, he made us feel unwelcome on our vacation. I would advise any traveller to stay somewhere they are wanted, not treated like an...
msoutha84
2016-09-06 10:00:59
Ocean Manor Hotel
Small was works great !
I have been staying here for over 30 years ! if you get the single room..it is very small..but you only need a bed and shower and out the door you go ! has outside shower to rinse off before you...
Cori K
2017-06-30 13:36:17
Ocean Manor Hotel
Perfect location
Quant Not luxurious. But, the perfect location. If you like the broad walk, french fries, popcorn and Tony's Pizza. It's also perfect for getting to the beach or the Arcade. Everything is within...
LostinMaryland
2018-03-05 03:57:03
Ocean Manor Hotel