Ocean Lanes Bowling Center
Opens at 11:00 am 11:00 am - 10:00 pm
Sunday

11:00 am - 6:00 pm

Monday

11:00 am - 6:00 pm

Tuesday

11:00 am - 10:00 pm

Wednesday

11:00 am - 10:00 pm

Thursday

11:00 am - 10:00 pm

Friday

11:00 am - 10:00 pm

Saturday

11:00 am - 10:00 pm
Ocean Lanes Bowling Center is a 10 pin bowling center and is open year found. Great for families, the bowling center has a complete snack back and serves food, cold beer and wine. Looking for a league? Ocean Lanes has leagues for all ages and skill levels which begin around Labor Day and continue through Easter.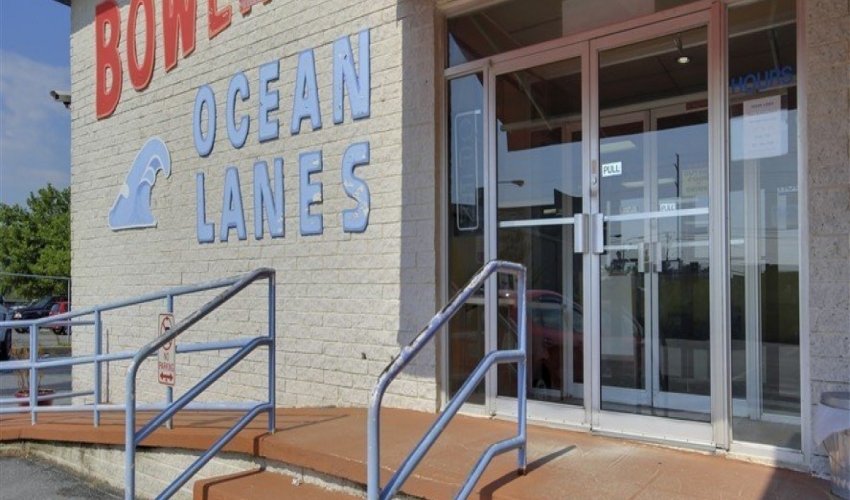 Recent Reviews
TripAdvisor Traveler Rating
3
Ocean Lanes Bowling Center
13
#26 of 29 Fun & Games in Ocean City
Good Fun
I read reviews before coming so I knew what to expect. They only take cash but they do have an ATM on site. It was a chilly day so it was almost full but we got a lane quickly. The gentleman working...
NelaPete
2019-04-21 07:20:15
Ocean Lanes Bowling Center
Rainy day activity
My son picked they alleys as our rainy day activity. It was a bit pricey, friday afternon, $5/game and $3/shoes. We hadn't been bowling in years, so perhaps this is right in line with current day...
Jan R
2019-05-01 06:40:19
Ocean Lanes Bowling Center
Rude staff & bad service
Came on a rainy day to go bowling! Was very disappointed. My little brother wanted a cup of tap water and they refused. (Probably illegal) They wanted us to pay $2.50 for an empty cup to fill up in...
meganb251
2019-08-13 12:10:40
Ocean Lanes Bowling Center