Ocean Gallery
Closed
Sunday

10:30 am - 4:00 pm

Monday

10:30 am - 4:00 pm

Thursday

10:30 am - 4:00 pm

Friday

10:30 am - 4:00 pm

Saturday

10:30 am - 4:00 pm
Art is Life and Life is Art!
Fine Art as entertainment... a philosophy that works for the time we live in.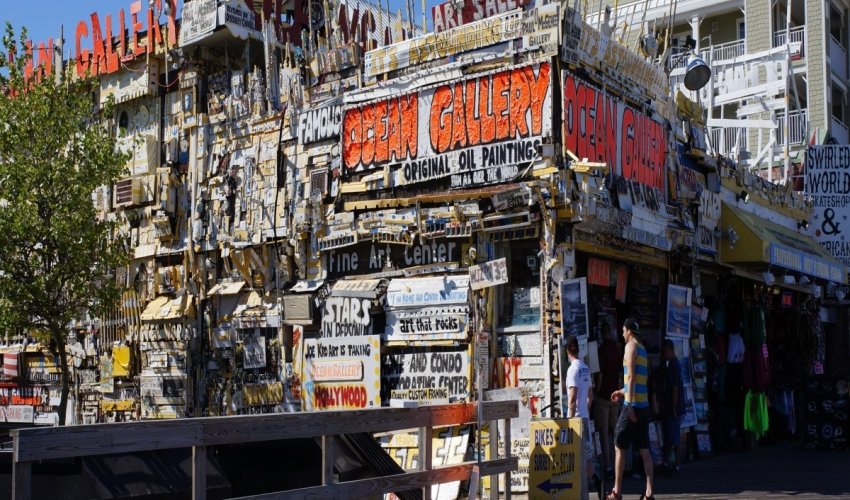 Recent Reviews
TripAdvisor Traveler Rating
5
Ocean Gallery
26
#5 of 17 Shopping in Ocean City
Old School Art retailer with a Home Spun charm
We actually went in the place twice in the 5 day trip we took, because it was sensory overload the first time, we had to go back and look a lil more before we found what we wanted.
324chipa
2019-05-07 13:06:54
Ocean Gallery
QUIRKY AND FUN!
Curiosity got me in the door, since the exterior is so funky! If you appreciate the quirky and fun in life, be sure to stop in for a sensory experience. Definitely visit at your own risk, if you...
180kismetd
2019-06-27 12:06:27
Ocean Gallery
Wall-to-wall art
This multi-story art gallery has thousands of framed art works and posters spread over three levels. Framed art lines the narrow aisles, which run randomly throughout the gallery. many hanging pieces...
mcdh4561
2019-11-04 13:30:07
Ocean Gallery