Ocean City Life-Saving Museum
Opens at 10:00 am 10:00 am - 5:00 pm
Monday

10:00 am - 5:00 pm

Tuesday

10:00 am - 5:00 pm

Wednesday

10:00 am - 5:00 pm

Thursday

10:00 am - 5:00 pm

Friday

10:00 am - 5:00 pm

Saturday

10:00 am - 5:00 pm
While visiting our website you can take some time to reminisce with our Ocean City Memories or let yourself travel back through time to join the heroic Surfmen of the US Life-Saving Service on a rescue mission. Preview some of our exhibits or look up family history in our genealogy section.
When in Ocean City, Maryland join us by taking a tour of the Life-Saving Station Museum. You'll find captivating exhibits featuring the history of the U.S. Life-Saving Service and Ocean City History. Other displays include; "Surfs Up! - Riding the Waves of Change", "The Boardwalk of Yesterday", "Sands of the World", and much more. Aquariums featuring local marine life are a favorite for young and old alike. There is something here for everyone. The meticulously restored building that was once scheduled for demolition, is now a monument to Ocean City History.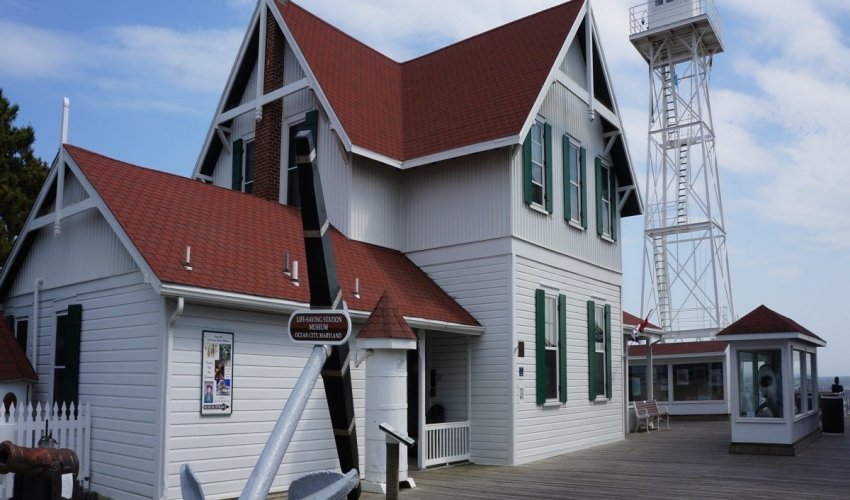 Recent Reviews
TripAdvisor Traveler Rating
5
Ocean City Life-Saving Museum
355
#2 of 29 things to do in Ocean City
Life Saver
If you need a 30 minute break from the beach - this is a cool place to go poke around. I love the old Laughing Sal. She's from a by-gone era - but still a funny gal.
lesliemK4020DP
2020-06-12 12:27:39
Ocean City Life-Saving Museum
A must visit museum.
If you haven't been to this museum lately, it's certainly worth another look. We haven't been to the museum in over 15 years. it was well worth another visit.
patrice2962
2020-09-29 07:01:59
Ocean City Life-Saving Museum
Rescue History
Beautifully preserved life saving station. A must see to learn about the people who staffed the forerunner of the Coast Guard, using hand tools and man power to save people from wrecks and drowning.
toecrow
2020-10-11 08:45:17
Ocean City Life-Saving Museum