Ocean City Golf Club
6:30 am - 7:00 pm
Sunday

6:30 am - 7:00 pm

Monday

6:30 am - 7:00 pm

Tuesday

6:30 am - 7:00 pm

Wednesday

6:30 am - 7:00 pm

Thursday

6:30 am - 7:00 pm

Friday

6:30 am - 7:00 pm

Saturday

6:30 am - 7:00 pm
Ocean City Maryland's leading golf course since 1959.
Enjoy 36 holes of golf and a 250 seat clubhouse that is perfect for hosting parties, outings, tournaments and weddings. Over 75 groups hold events at our course ranging in size from 20 - 220 golfers. Let us help arrange your event with complimentary range balls, scoring, scorecards, cart signs, long drives, closest to pin contest, and hold signs.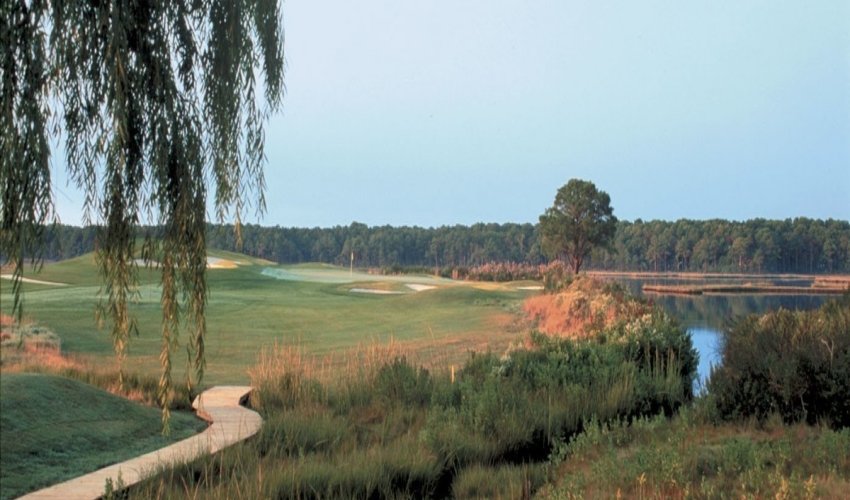 Tyler Minner : 5 on 6/7/2023 11:16 pm
Played a round on the Newport bay course a couple of weeks ago, one of the nicest courses I've ever been on. The staff is top notch, everyone from bartenders to the cart boys to the starter to the pro shop staff. Highly recommend coming here. Pro shop was also very well equipped. I cannot wait to return!
Tyler Minner
1686179797
Ocean City Golf Club
Keith Lorance : 5 on 11/18/2023 3:42 pm
Anniversary member for 5 years. It's consistent and well staffed. The course views are great and the value can't be beaten. The newly remodeled clubhouse is comfortable and inviting. Strongly suggest this place.
Keith Lorance
1700322176
Ocean City Golf Club
Dan Michielli : 3 on 11/13/2023 7:44 pm
Played here Nov 2023. Course did not communicate ahead of time that Newport Bay had been overseeded and would be cart path only, yet still had no problem charging full price($70). They offered to switch us to Seaside, but that course is in very poor condition. The experience/value didn't match up with the cost. Newport Bay is still a very fun course to play but would absolutely recommend other courses that are much nicer and similarly priced.
Dan Michielli
1699904679
Ocean City Golf Club