OC Swim Call
Open Now 8:00 am - 10:00 pm
Sunday

8:00 am - 10:00 pm

Monday

9:00 am - 5:00 pm

Tuesday

8:00 am - 10:00 pm

Wednesday

8:00 am - 10:00 pm

Thursday

8:00 am - 10:00 pm

Friday

8:00 am - 10:00 pm

Saturday

8:00 am - 10:00 pm
OC Swim Call is a seasonal boat rental ran by Captain Danny McDorman that offers sunset and booze cruises, bachelor/bachelorette parties and family days.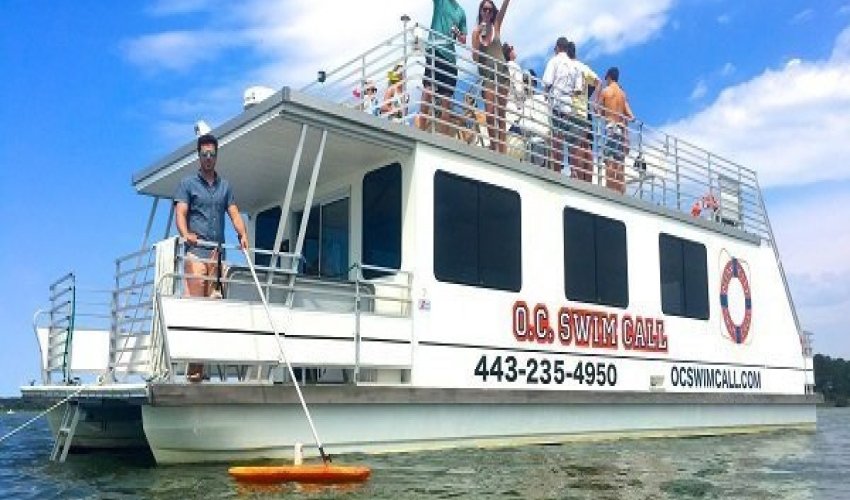 Danielle Veltri : 5 on 8/10/2023 10:54 pm
The absolute best. Rented this boat for my daughter's Bachelorette, and we were not disappointed. From the first time we spoke, it was an easy rental. They have a bathroom and plenty of space. The captain and his mate were so friendly and personable. There were 18 of us, and we had a blast!!! I would recommend OC Swim Call and will definitely go back!
Danielle Veltri
1691708062
OC Swim Call
Lisa Thomas : 5 on 6/14/2022 11:14 pm
HIGHLY recommend!! Danny is a fantastic boat host! His boat is super comfortable and beautiful w comfy couches and floaties for swimming! His music playlist is fantastic! The most memorable part of our cruise was upon our return we saw an entire pod of dolphins swimming closely alongside the boat while Danny played the most beautiful piano piece by Debussy on the sound system. It was as if the dolphins swimming was choreographed to the music! Incredible!

Book his cruise for a party and you will NOT be disappointed! I loved every minute of our cruise!!
Lisa Thomas
1655248449
OC Swim Call
Sarah Siddiqui : 5 on 6/21/2021 4:52 am
Danny is an amazing host. Smoothest sailing I've ever had on a boat ride.
We even saw dolphins and Danny was nice enough to stick around them for us to watch.
Overall, I had a fun and memorable experience during the sunset cruise and I recommend that all families visiting should enjoy their cruise.
Sarah Siddiqui
1624251132
OC Swim Call