OC Rocket Speedboat
8:30 am - 5:30 pm
Sunday

8:30 am - 5:00 pm

Monday

8:30 am - 5:30 pm

Tuesday

8:30 am - 5:30 pm

Wednesday

8:30 am - 5:30 pm

Thursday

8:30 am - 5:30 pm

Friday

8:30 am - 5:30 pm

Saturday

8:30 am - 5:00 pm
Hold on to your hat as we cruise down the ocean!
Sit back and relax as we take you on the fastest cruise in Ocean City. Enjoy the scenery of fishing boats, the skyline, the beach and watch the Dolphins play on our accelerated fun ship.
We have a brand new clean boat for you to enjoy, comfortable seats and life jackets so you'll be secure and a professional and trianed crew at the ready to answer any questions and help in any way they can.
Located at the Talbot Street Pier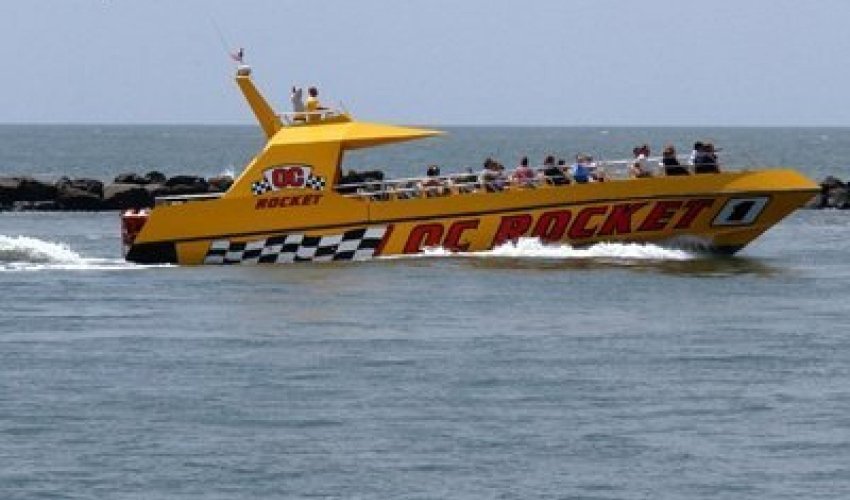 Recent Reviews
Travelers Choice 2020
TripAdvisor Traveler Rating
5
OC Rocket Speedboat
120
#13 of 50 Boat Tours & Water Sports in Ocean City
Great Entertainment
On the hottest day of our vacation we decided to look for activities that were not directly on the beach to get away from the heat, so we decided to take a trip down to the marina. To board it's...
MattL41987
2020-07-28 09:56:36
OC Rocket Speedboat
COVID19 outbreak waiting to happen
This is exactly why we can't get ahead of COVID19. They stuffed people on to capacity. Not one person nor employee even pretended to wear a mask. No social distancing. So we think COVID19 doesn't...
shellyandkids
2020-07-30 19:24:04
OC Rocket Speedboat
Not worth it, and captain is rude
Went super slow due to bad weather and would not issue even a partial refund. This was about a year ago but our experience was so bad I had to say something when I saw it on here. We paid way too...
tylerm93545435
2021-03-24 06:03:36
OC Rocket Speedboat