Nock Apartments
Please call for hours
Come and stay at one of Ocean City's best vacation values. Conveniently located oceanblock in downtown Ocean City, just a few feet from the ocean, beach and Boardwalk. Nock Apartments offers you a comfortable, relaxed environment, a home away from home.
Walk to amusements, shopping, restaurants, churches, bike rentals, skate park, fishing and more.
Contact Nock Apartments today to reserve the perfect beach house for your family.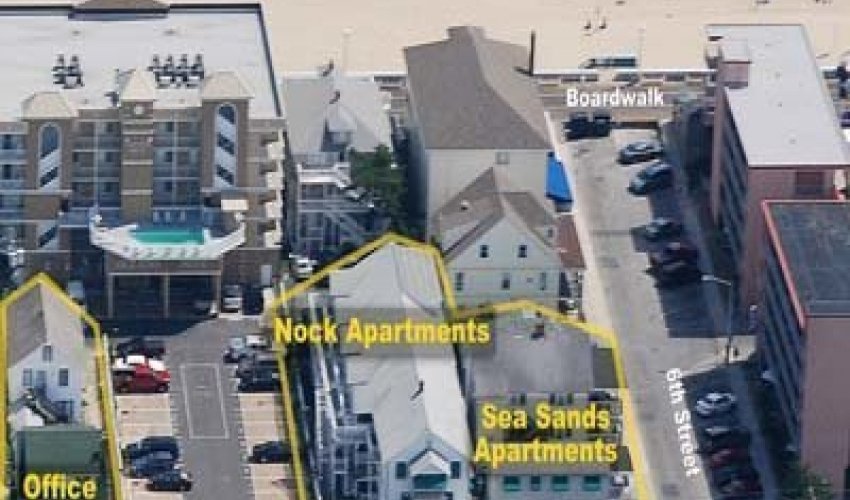 $$$
Recent Reviews
TripAdvisor Traveler Rating
3
Nock Apartments
154
#29 of 50 Specialty lodging in Ocean City
BED BUGS!!!!
How do you write a review as you drive away from a place that you are afraid you are bringing bed bugs home from. I found bed bugs crawling on me in the morning! We called Angelo immediately and he...
O184WFpaulas
2021-10-10 06:32:56
Nock Apartments
Don't EVER rent from this place!!!!
My friends and I had one of the worst experiences ever with the landlord/house owner. It was our senior week this past week and 14 of us stayed in a place of this family's. We didn't get the house we...
270kaitlynk
2022-06-19 18:26:47
Nock Apartments
Not what it seems. Sketchy owner. Comes in apartment in middle of the day just opens door and walks in on you.
When we arrived and first went into the house (they own several properties...we are on one floor of a house) it looked okay...some pealing paint, dirt and such but not horrible. As we started to use...
tiaramartin28
2022-08-27 10:17:16
Nock Apartments