Nock Apartments
Please call for hours
Come and stay at one of Ocean City's best vacation values. Conveniently located oceanblock in downtown Ocean City, just a few feet from the ocean, beach and Boardwalk. Nock Apartments offers you a comfortable, relaxed environment, a home away from home.
Walk to amusements, shopping, restaurants, churches, bike rentals, skate park, fishing and more.
Contact Nock Apartments today to reserve the perfect beach house for your family.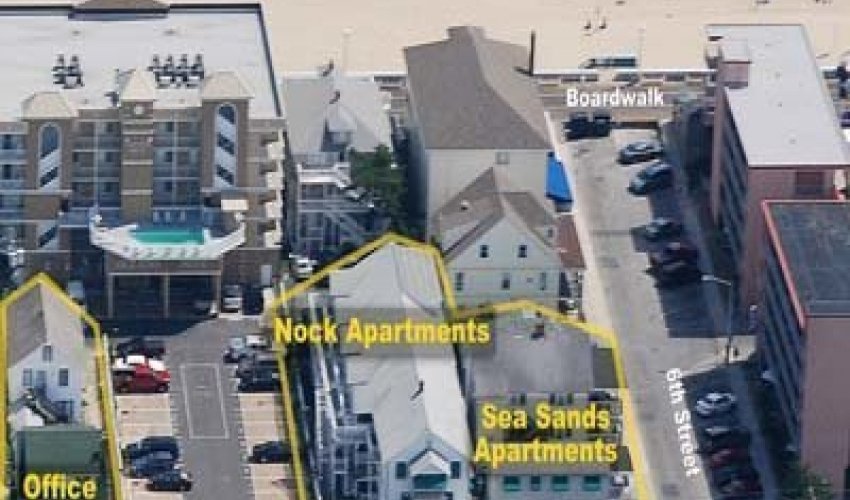 $$$
Recent Reviews
TripAdvisor Traveler Rating
3
Nock Apartments
150
#27 of 49 Specialty lodging in Ocean City
You get what you pay for and Nock is a STEAL of a Deal!
The negative reviews of this place are a joke, the management at this hotel has been AMAZING on both of our stays. They're friendly and very helpful. The rooms are not the Hilton, but if you want the...
MattL41987
2020-07-25 12:24:13
Nock Apartments
Great value and location
We went as two couples and stayed in the 2 bedroom. We had a very clean updated room. The owners and staff were great. Steps from the boardwalk and could ask for better location, that isn't...
vickitorilynn
2020-07-29 18:36:16
Nock Apartments
Great Experience Nock!!!
I booked this place for my family in September for one week. Once we arrived there, we were greeted by the owners who had big smiles on their faces. They updated our stay from a regular 2 bedroom...
niiikkiiiiiii
2021-01-31 04:41:45
Nock Apartments