Nick's Original House of Ribs
Opens at 4:00 pm 4:00 pm - 12:00 am
Sunday

4:00 pm - 12:00 am

Monday

4:00 pm - 12:00 am

Tuesday

4:00 pm - 12:00 am

Wednesday

4:00 pm - 12:00 am

Thursday

4:00 pm - 12:00 am

Friday

4:00 pm - 12:00 am

Saturday

4:00 pm - 12:00 am
Type:
American
,
Ribs
,
Seafood
,
Steak/Steakhouse
Nick's Original House of Ribs is recommended by tourists and locals alike as their favorite restaurant and sports bar in Ocean City. Famous for the best baby back ribs on the beach it's no wonder why families make this a dining tradition when visiting the Maryland shore. A large selection of dinner entrées including the jumbo lump crab cakes, juicy Black Angus steaks, prime rib, burgers, and barbecued shrimp will tempt every appetite in the group. And, even the kids will love sharing appetizers such as Nick's fabulous onion loaf, crab toast and potato skins before selecting their meal from the children's menu. Top off any one of our great meals with a cool Banana Daiquiri or Strawberry Colada and you're in paradise.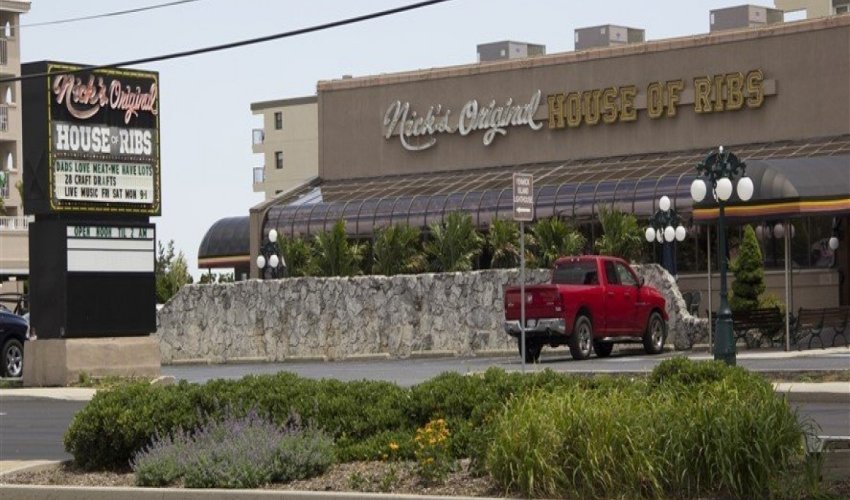 $$ - $$$
Recent Reviews
TripAdvisor Traveler Rating
4
Nick's Original House of Ribs
700
#86 of 413 Places to Eat in Ocean City
Updated Review: Still a Good Choice
I reviewed Nick's in August of 2021 and felt compelled to write this update. I visit OC several times a year and enjoy dining at Nick's every time. I hate seeing a good business get slammed by unfair...
Aloha410
2022-11-27 04:17:52
Nick's Original House of Ribs
Great food and atmosphere!
Went on our annual Christmas trip to Nick's with friends. Ribs were fall off the bone and delicious. Sirloin steak was cooked perfectly and the shrimp skewers were yummy. Loved the snow and...
mikesD9979TW
2022-12-10 13:37:49
Nick's Original House of Ribs
Disappointed
Horrible service, rude and arrogant owner. Portion of steak ridiculously small. Took one hour from being seated to get beverages. Owner stated "Sorry, but when you add human beings to the mix that...
JudyJ1965
2022-12-13 06:56:46
Nick's Original House of Ribs