Mini Golf at Jolly Roger®
Please call for hours
Embark on your choice of two outstanding miniature golf adventures. Play our Jungle Golf course through a tropical rainforest, under and through playful waterfalls, around a peaceful lagoon and, over scenic mountains. All this may sound calm and relaxing, but BEWARE: This course is not for the faint of heart!! Wild animals populate these links. If seeking buried treasure is more to your liking, try a round on our ALL NEW Treasure Hunt course. Here you'll have to have your wits about you if you're going to outsmart the Pirates and their friends who are lurking about guarding their loot from pilfering by the unwanted strangers who are roaming around their hideouts.
Other parks on site include:
Splash Mountain
Also, don't forget about the Jolly Roger
®
Pier Rides at the Inlet!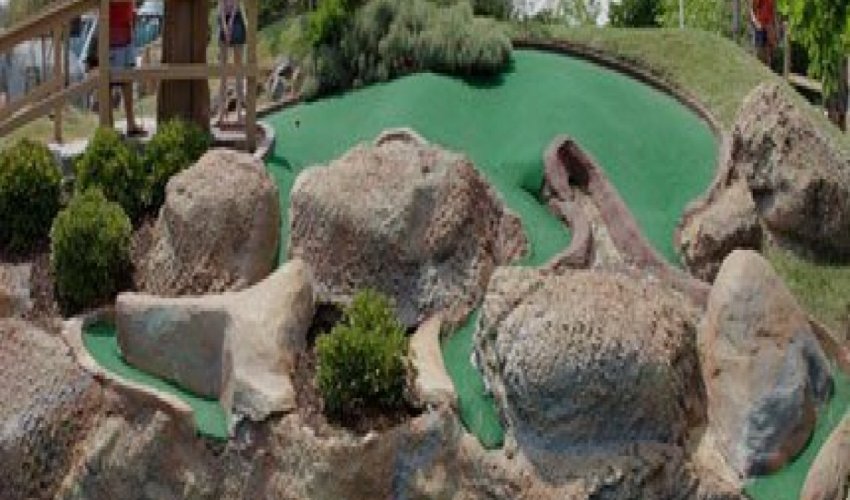 Recent Reviews
TripAdvisor Traveler Rating
4
Mini Golf at Jolly Roger®
1136
#12 of 29 things to do in Ocean City
Rides Galore
My 8 year old, had an amazing time, she truly enjoyed each an every ride she was tall enough to ride
L D
2020-09-05 16:59:22
Mini Golf at Jolly Roger®
Nightly Go Karting Fun
My favorite part of this amusement is Speedworld, which is like Go Kart heaven in Ocean City (OC). To do a lap at Speedworld, only costs about $10 and lasts for about 5 minutes.
516nura
2020-09-21 21:29:48
Mini Golf at Jolly Roger®
Good place
Small crowds make for a good experience here and not much wait time for each track. Ample parking. Attentive staff at the ticket office. Various tracks provide fun for all skill levels from a figure...
joshua_morton12
2021-03-19 18:08:41
Mini Golf at Jolly Roger®