Mini Golf at Jolly Roger®
Open Now 10:00 am - 11:00 pm
Sunday

10:00 am - 11:00 pm

Monday

10:00 am - 11:00 pm

Tuesday

10:00 am - 11:00 pm

Wednesday

10:00 am - 11:00 pm

Thursday

10:00 am - 11:00 pm

Friday

10:00 am - 11:00 pm

Saturday

10:00 am - 11:00 pm
Embark on your choice of two outstanding miniature golf adventures. Play our Jungle Golf course through a tropical rainforest, under and through playful waterfalls, around a peaceful lagoon and, over scenic mountains. All this may sound calm and relaxing, but BEWARE: This course is not for the faint of heart!! Wild animals populate these links. If seeking buried treasure is more to your liking, try a round on our ALL NEW Treasure Hunt course. Here you'll have to have your wits about you if you're going to outsmart the Pirates and their friends who are lurking about guarding their loot from pilfering by the unwanted strangers who are roaming around their hideouts.
Other parks on site include:
Splash Mountain
Also, don't forget about the Jolly Roger
®
 Pier Rides at the Inlet!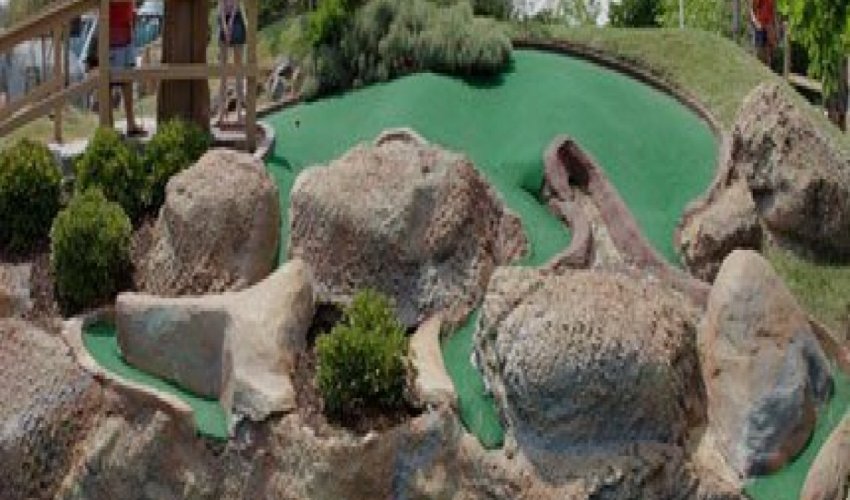 Recent Reviews
Mini Golf at Jolly Roger®
Amber Grinnage : 5 on 7/6/2023 6:03 am
The whale guy should get a raise!!! He was so wonderful with all the kids. He truly seemed to love his job or at least wanted to pass the time. Either way he was great, I can't say enough great things about him. My son LOVED him and asked everyday to go back just to ride the whales. He was truly a gem. He needs a parking spot!!
We also loved circus smile, that was a lot of fun and different. Really really enjoyed it. The rides do need an upgrade and get some umbrellas for the ride operators. The sun was crushing them!!! They were great all around and deserve that much! Thanks for a great time
Amber Grinnage
1688623433
Mini Golf at Jolly Roger®
Jasmine Shaughnessy : 5 on 8/9/2023 10:51 pm
I love this park. I was lucky enough to visit during Christmas in July . Everything was festive and decorated. There was an acrobat show ,it was intense. Lots of rides for the kids and adults. Loved the train ride around the park.and the food
Jasmine Shaughnessy
1691621517
Mini Golf at Jolly Roger®
Maisha Richardson : 5 on 8/5/2023 10:12 pm
My 3 and 6 year old love jolly
Rogers splash world. Get there early to get great seats, they have kickers available, vendors for funnel cake, cotton candy, burgers, hamburgers, etc. this is surely a day trip and the entire the family will absolutely love it.
Maisha Richardson
1691273551
Mini Golf at Jolly Roger®