Milano Pizzeria
11:00 am - 10:00 pm
Sunday

11:00 am - 10:00 pm

Monday

11:00 am - 10:00 pm

Tuesday

11:00 am - 10:00 pm

Wednesday

11:00 am - 10:00 pm

Thursday

11:00 am - 10:00 pm

Friday

11:00 am - 10:00 pm

Saturday

11:00 am - 10:00 pm
Serving much more than just pizza!  Gyros, hot wigs, corn dogs, hamburgers, fries, lemonade, funnel cakes, fried pickles, chicken fingers and more!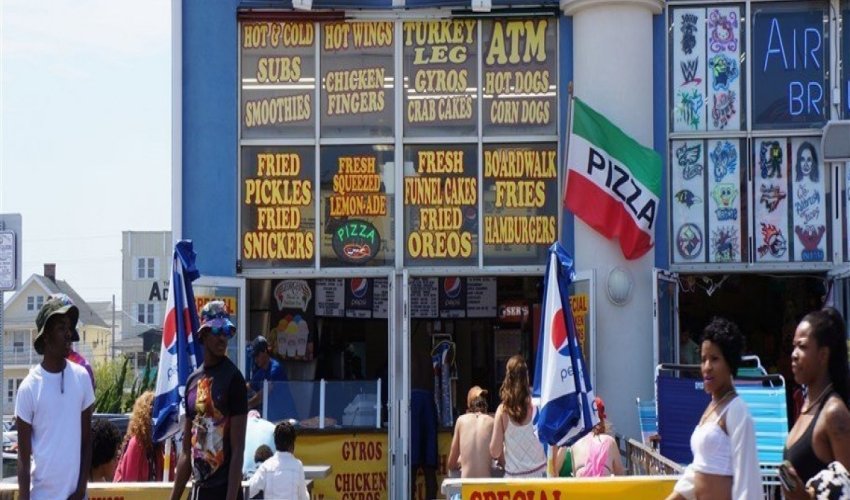 Recent Reviews
TripAdvisor Traveler Rating
4
Milano Pizzeria
11
#299 of 413 Places to Eat in Ocean City
Terrible
Tell everyone you know to NEVER go to Milano pizza at 9th and Boardwalk. $10 for 2 slices of pizza. I took the rubber food back and told them to enjoy my donation to their terrible establishment.
betsyp416
2020-10-23 16:54:15
Milano Pizzeria
Pretty good food
Everything had closed early and needed something to just eat and get back to the room. Food was good
Z7113VZmonicag
2021-05-26 08:02:07
Milano Pizzeria
Great pizza
Pizza was excellent; crispy outer crust with perfectly moist inside. Take it from an italian- top notch
B6897HRmikem
2022-07-21 07:13:50
Milano Pizzeria