Marylander Hotel Condo
Please call for hours
A relaxing, comfortable Ocean City getaway place for any season with 26 individually owned one bedroom condos with the same layout but different interiors.
Outstanding location in Ocean City, MD! Only 90 steps to the beach with no major roads to cross, and a 5 minute walk to the Northside Park, Ocean City's largest park, home of many events and sport tournaments. Open year-round with heated indoor pool, free parking, non-smoking and pet friendly condos. Spacious one bedroom condos in Ocean City, MD for the price of a hotel room.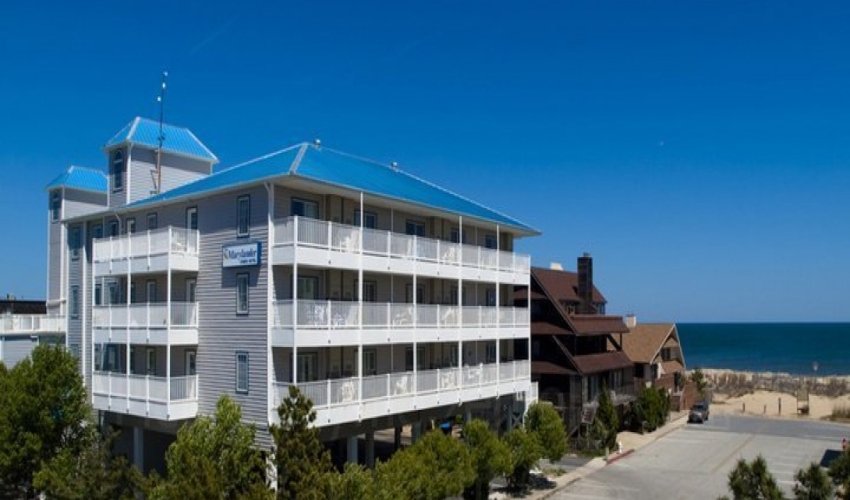 $$$$
Recent Reviews
TripAdvisor Traveler Rating
4
Marylander Hotel Condo
50
#9 of 49 Specialty lodging in Ocean City
Wedding Anniversary
This was the best time of year to get away we had Ocean City all to our selves and the best part was being able to take our two dogs with us, they were able to run on the beach and dig clam shells...
Traveler2012311
2019-01-03 12:05:06
Marylander Hotel Condo
You may not what you paid for...
It fills and looks like a fraud. Be aware!!! Pictures shown in the description of the property are totally different from what it appears to be in real life. Our vacation was totally ruined, we...
Slava M
2020-09-02 20:30:36
Marylander Hotel Condo
Thumbs up!!!
We rented a condo on the 4th floor with a great view. Everything was nicely decorated, clean and very comfortable. We felt that the parking was convenient and the service was very good. We will be...
LorenaDiana2
2021-03-25 07:13:57
Marylander Hotel Condo