Marty's Playland
10:00 am - 11:00 pm
Sunday

10:00 am - 11:00 pm

Monday

10:00 am - 11:00 pm

Tuesday

10:00 am - 11:00 pm

Wednesday

10:00 am - 11:00 pm

Thursday

10:00 am - 11:00 pm

Friday

10:00 am - 11:00 pm

Saturday

10:00 am - 11:00 pm
Marty's Playland is more then just a video arcade, we are family fun place, part of Ocean City history and one of the nicest and affordable vacation accommodations in town!
Since 1930's we have been providing entertainment  for all age groups. Located on the corner  of boardwalk and Worcester street Marty's Playland is only in 5 min stroll from the ocean.
Inside the arcade you will find a large selection of video , redemption, pinball, bowlingo and air hockey games. Also stop by to see our famous antique skeeball and miniature cranes of the diggerville that are around 100 years old.
So weather you want to take a memorable Black & White photo, win a big stuffed animal from a Giant Crane, check your IQ in Trivia Game, try your luck in poker, breed a racehorse in Derby Owners Club or just want to get lost in the lights, prizes and music - Marty's Playland is the place to be!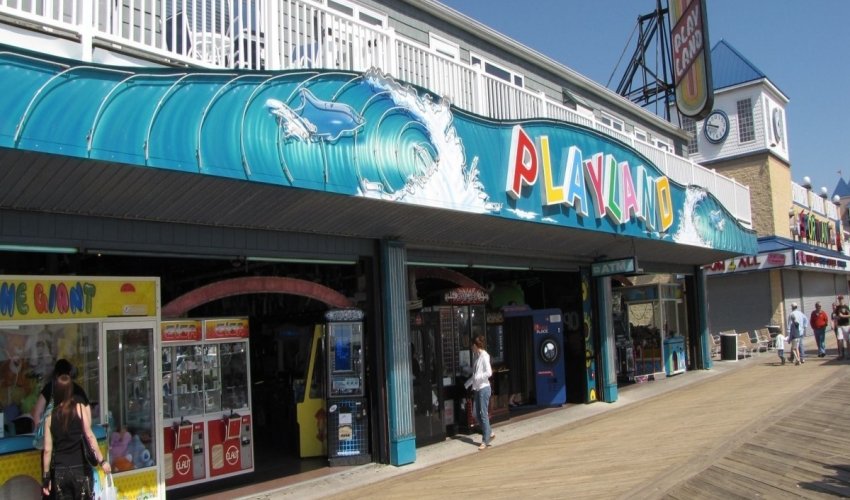 Recent Reviews
TripAdvisor Traveler Rating
4
Marty's Playland
28
#16 of 29 Fun & Games in Ocean City
Cheap ownership, negligent management and unbelievably rude employees
Don't get me wrong, the place is awesome. Have been going since I was a kid and have now started taking my kids, or least did take my kids. The problem is the cheap, raciest ownership, negligent...
illcaster H
2019-08-12 09:21:00
Marty's Playland
Had a blast... rude staff
This would have gotten so many raving reviews HOWEVER after $50, 1000 tickets, and 2 hrs of fun, it was all ruined by the rude younger guy at the counter. He was so so rude. If you hate your job sir...
Blogger93
2020-12-27 05:31:30
Marty's Playland
Clean Arcade with good mix of games
Clean place with well maintained machines (unlike Sportsland next door). Good mix of classic games as well as newer ones.
April P
2021-06-16 17:57:51
Marty's Playland