Maridel Motel
Please call for hours
A Family-Oriented Motel at Reasonable Rates.

Stay at the closest motel to the Roland E. Powell Convention Center.

Fill your days with pleasure and activity at the Maridel Motel located next to Ocean City's Convention Center. Enjoy your days in the sun on the nearby beach. Try the gentle ocean surf. Refresh yourself in our outdoor pool. The Dough Roller Restaurant and Rita's Ice are conveniently located next door. Let the friendly staff at the Maridel be your vacation hosts. We are walking distance to restaurants, shopping and amusements.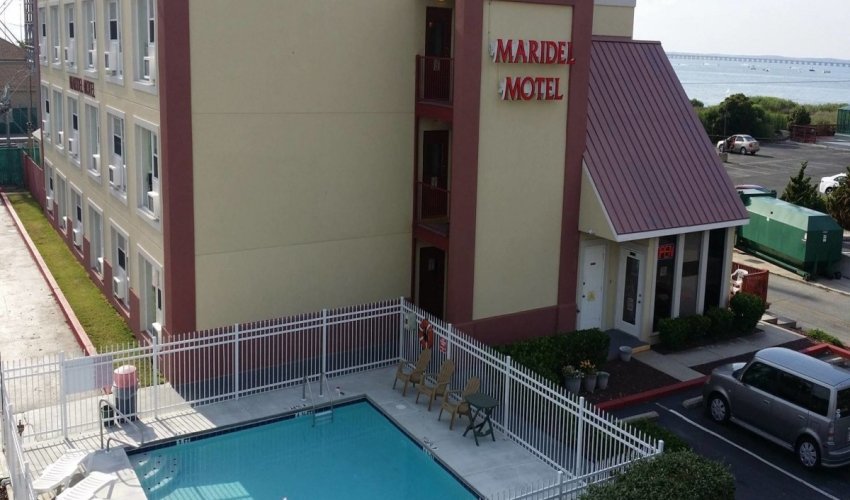 $$
Recent Reviews
TripAdvisor Traveler Rating
4
Maridel Motel
82
#57 of 117 hotels in Ocean City
Affordable Accomdations
If you're a value based tourist, you'll find the Maridel adequate for basic travel. Room was dated and a bit musty, but clean and the air conditioning worked great. Pool is quite small and only open...
crv423
2021-07-28 13:31:23
Maridel Motel
Just what we needed for a last minute get away!
We stayed here as a last minute get away, just my wife and I..... this hotel is quaint and quiet. It is older but the rooms are very clean and well kept. The air conditioner works WELL, and there is...
TC_Travelers_8114
2021-08-29 08:17:00
Maridel Motel
OC vacay
Great price. Room was very clean, comfortable & quiet. I was looking for a place close to my family's oceanfront hotel without the high price. This was great and only 4 minutes from the Dunes Manor...
535bernicea
2022-08-17 17:09:37
Maridel Motel