Maridel Motel
Please call for hours
A Family-Oriented Motel at Reasonable Rates.

Stay at the closest motel to the Roland E. Powell Convention Center.

Fill your days with pleasure and activity at the Maridel Motel located next to Ocean City's Convention Center. Enjoy your days in the sun on the nearby beach. Try the gentle ocean surf. Refresh yourself in our outdoor pool. The Dough Roller Restaurant and Rita's Ice are conveniently located next door. Let the friendly staff at the Maridel be your vacation hosts. We are walking distance to restaurants, shopping and amusements.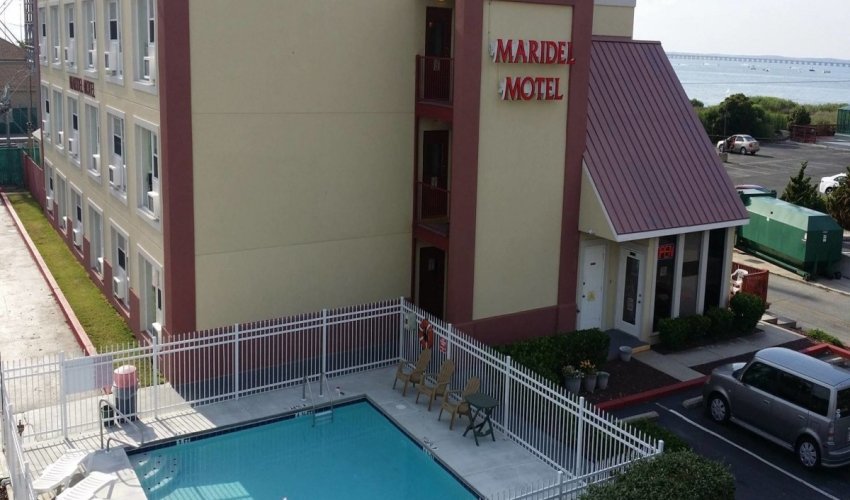 $$
Recent Reviews
TripAdvisor Traveler Rating
4
Maridel Motel
79
#55 of 116 hotels in Ocean City
Great Value!
The Maridel Motel is a nice place and run by nice people. We've been there multiple time and can say it is consistently clean and easily accommodates our needs. The pool is kept clean and is...
BCTravel091
2019-05-29 17:08:18
Maridel Motel
Great manager
Paul and his family and staff work hard to make this a fantastic value. Clean, affordable, and convenient. I have stayed here five times in the last year. Some of the nearby restaurant staffs...
WVaBILL
2019-09-09 12:18:42
Maridel Motel
Awesome hotel
Very friendly staff and very clean. Might seem a little outdated but kinda brings back a kind of nostalgic vacation! Very clean and extremely friendly. Like a small town feel. We had a great stay...
924michelew
2020-09-27 10:44:46
Maridel Motel