Madison Beach Motel
Open Now 12:00 am - 11:59 pm
Sunday

12:00 am - 11:59 pm

Monday

12:00 am - 11:59 pm

Tuesday

12:00 am - 11:59 pm

Wednesday

12:00 am - 11:59 pm

Thursday

12:00 am - 11:59 pm

Friday

12:00 am - 11:59 pm

Saturday

12:00 am - 11:59 pm
Welcome to the Madison Beach Motel

The perfect location for your vacation!
Located in the heart of Downtown and the wide beach area in Ocean City, Maryland, the Madison Beach Motel welcomes you to the most famous resort town on the Eastern Shore.
We are conveniently situated on the Baltimore Avenue, half a block from the Boardwalk and the Beach, so you would never pay the Boardwalk prices.
Enjoy our spacious sundeck; watch the sun rise over the beautiful Atlantic Ocean and the moon shimmer upon it an night. All of our rooms are equipped with double beds, small refrigerators, individually controlled AC, and complimentary HBO.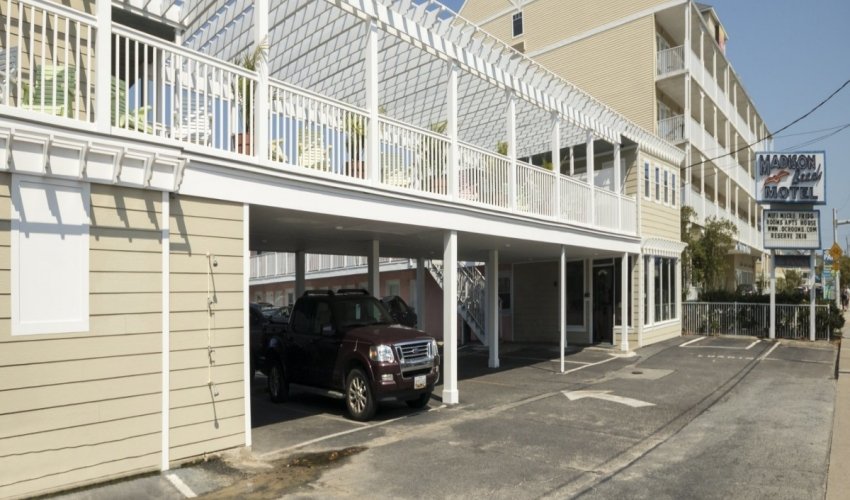 Ticia Cormier : 4 on 8/18/2023 6:24 pm
Been here twice over the years. This time it looks as they have redone the rooms. They look a lot nicer. We had a room with two beds. It was a bit cramped but worked for us. The bed cover had some stains on it and walls were a little dirty but other than that room was clean for the most part.. Housekeeping changed bedding daily and fresh towels. I think beds were a bit uncomfortable and could use thicker blankets and more pillows. The blankets are very thin. Place is very short walk to the boardwalk and beach. Parking is tight but manageable. Overall the place isn't bad at all and would stay here again. The man who maintained the pool, I believe his name was Michael was very sweet and friendly. Offered to help fix our metal detector. Office staff was also very nice.
Ticia Cormier
1692383078
Madison Beach Motel
Jay Green : 5 on 8/31/2023 2:59 pm
Location is great. Front check in people were very nice also. When asking for fresh towels daily we were told "we are not housekeeping", and then finally someone did bring us towels. My issue was with the one bed. This is how it looked on arrival. It had a clean blanket but the mattress cover was absolutely disgusting and you could see the spots on the mattress itself through the cover. We ended up sleeping only on one bed because of it. Disappointed in the cleanliness of the room. This is usually our favorite place to stay.
Jay Green
1693493968
Madison Beach Motel
Nicole Day : 5 on 8/29/2023 12:55 am
Love staying here! Me and my boyfriend have stayed at the Madison Beach Motel last summer and we came back this summer because we had a really good experience here. We love the location being directly across the street from the beach and endless places to eat and the end of boardwalk where both Jolly Rodgers rides are and Temper Rides. Staff is friendly and helpful. Since we stayed last summer they remodeled the rooms and the bathrooms and they did an INCREDIBLE beautiful job and it is quiet in the rooms and we plan to come back and stay again next summer 2024 for our third time!
-Nicole D
Nicole Day
1693270507
Madison Beach Motel