Madison Beach Motel
Open Now 12:00 am - 11:59 pm
Sunday

12:00 am - 11:59 pm

Monday

12:00 am - 11:59 pm

Tuesday

12:00 am - 11:59 pm

Wednesday

12:00 am - 11:59 pm

Thursday

12:00 am - 11:59 pm

Friday

12:00 am - 11:59 pm

Saturday

12:00 am - 11:59 pm
Welcome to the Madison Beach Motel

The perfect location for your vacation!
Located in the heart of Downtown and the wide beach area in Ocean City, Maryland, the Madison Beach Motel welcomes you to the most famous resort town on the Eastern Shore.
We are conveniently situated on the Baltimore Avenue, half a block from the Boardwalk and the Beach, so you would never pay the Boardwalk prices.
Enjoy our spacious sundeck; watch the sun rise over the beautiful Atlantic Ocean and the moon shimmer upon it an night. All of our rooms are equipped with double beds, small refrigerators, individually controlled AC, and complimentary HBO.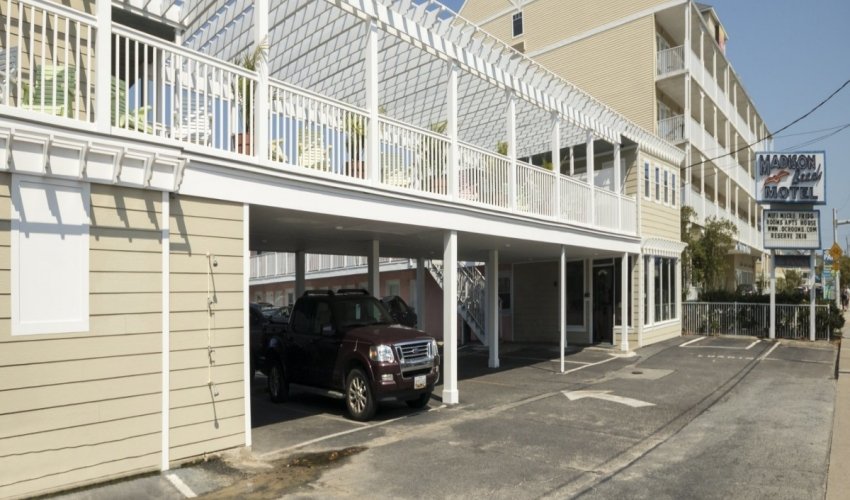 $$
Recent Reviews
Travelers Choice 2020
TripAdvisor Traveler Rating
4
Madison Beach Motel
602
#28 of 116 hotels in Ocean City
Terrible Room
When we arrived at the motel room the bathroom only had 1 toilet paper roll - half used. No towels. Sand and dirt was everywhere on the floor when we arrived that got on our socks. No cleaning...
danasH7188DF
2020-08-28 22:02:55
Madison Beach Motel
Nice little motel
The reason I didn't give a five star review is because there was no housekeeping the entire four nights we were there. I may have misunderstood, but I thought that due to COVID-19, they would only...
MsRondette
2020-09-15 13:36:40
Madison Beach Motel
Newly Renovated
My Husband and have been staying here for a couple years now, very nice cozy and newly renovated rooms, nice clean close to the inlet . we just stayed from friday - monday for St Patricks weeknd...
lilmissRe
2021-03-16 05:38:27
Madison Beach Motel