Madison Beach Motel
Open Now 12:00 am - 11:59 pm
Sunday

12:00 am - 11:59 pm

Monday

12:00 am - 11:59 pm

Tuesday

12:00 am - 11:59 pm

Wednesday

12:00 am - 11:59 pm

Thursday

12:00 am - 11:59 pm

Friday

12:00 am - 11:59 pm

Saturday

12:00 am - 11:59 pm
Welcome to the Madison Beach Motel

The perfect location for your vacation!
Located in the heart of Downtown and the wide beach area in Ocean City, Maryland, the Madison Beach Motel welcomes you to the most famous resort town on the Eastern Shore.
We are conveniently situated on the Baltimore Avenue, half a block from the Boardwalk and the Beach, so you would never pay the Boardwalk prices.
Enjoy our spacious sundeck; watch the sun rise over the beautiful Atlantic Ocean and the moon shimmer upon it an night. All of our rooms are equipped with double beds, small refrigerators, individually controlled AC, and complimentary HBO.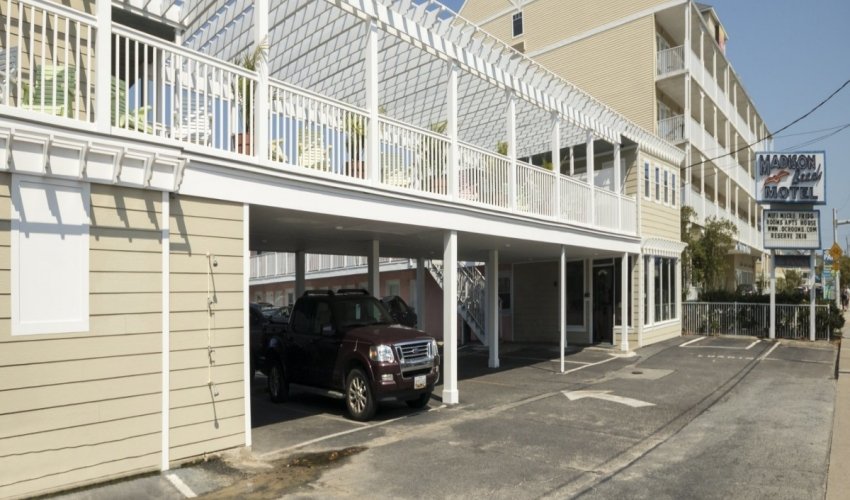 $$$$
Recent Reviews
TripAdvisor Traveler Rating
4
Madison Beach Motel
653
#27 of 117 hotels in Ocean City
Great vacation
Staff was super friendly and accomodating! Great location and close to the boardwalk and beach. The price was the best for our 3 day stay when I compared it to other motels in the area for the same...
gmdsimmons
2022-09-27 08:16:36
Madison Beach Motel
Always a great time
First time staying in the madison house for us. We've been in the apartments and the regular rooms for years. As always, a wonderful experience! I truly don't understand why people would leave a...
randalle835
2022-09-28 06:01:27
Madison Beach Motel
Our Bright spot in a potential Busted weekend
When we booked Madison Beach at the same time as buying our Ocean's Calling Festival tickets, all we really cared about was the location in proximity to the festival and a decent price. I'm so glad I...
hmorris584
2022-10-03 07:03:12
Madison Beach Motel