Lukas Apartments
Open Now 7:00 am - 12:00 am
Sunday

7:00 am - 12:00 am

Monday

7:00 am - 12:00 am

Tuesday

7:00 am - 12:00 am

Wednesday

7:00 am - 12:00 am

Thursday

7:00 am - 12:00 am

Friday

7:00 am - 12:00 am

Saturday

7:00 am - 12:00 am
Each Apartment sleeps up to 15 people. The Lukas Apartments is a small family operated apartment in a two story building with a great location. A block away you will find a small shopping center with a restaurant laundry and a pharmacy. Two blocks from the apartment you will find the famous boardwalk of Ocean City Maryland and its famous beach. So come and stay the week in a clean and affordable place.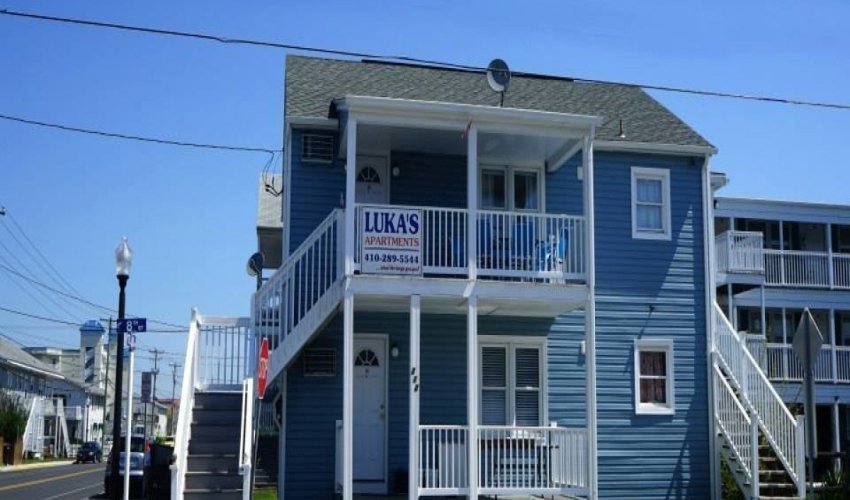 Josh Davitt : 2 on 7/26/2021 1:31 pm
We were first greeted with a moldy coffee pot and a disgusting toaster. By the time day 5 rolled around, me and my friends started to begin feeling sick. We then proceeded to see if the air conditioner was the problem, (which it was) the air conditioners were absolutely filthy and looked like they hadn't been cleaned in years. There are also very limited outlets for electricity and we had to purchase surge protectors. The only reason I'm giving this run down place a 2 star rating is because of the bay location. I would not recommend staying here.
Josh Davitt
1627306264
Lukas Apartments
Jack Vo : 2 on 8/16/2016 10:28 pm
no AC in one room and weak AC in the other two. Broken ceiling fan and no toilet paper. But apt is clean. Wouldn't recommend.
Jack Vo
1471386505
Lukas Apartments
Connor Barwis : 1 on 6/9/2017 1:38 pm
The Owner is insane and will sit outside and watch you at night.
Connor Barwis
1497015489
Lukas Apartments