Little Salisbury Neighborhood Park
8:00 am - 8:00 pm
Sunday

8:00 am - 8:00 pm

Monday

8:00 am - 9:30 pm

Tuesday

8:00 am - 8:00 pm

Wednesday

8:00 am - 8:00 pm

Thursday

8:00 am - 8:00 pm

Friday

8:00 am - 8:00 pm

Saturday

8:00 am - 9:00 pm
Located on 94th Street and Bayside, Little Salisbury Park is home to the Ocean City Center for the Arts, two hard tennis courts, a basketball court, playground and dog playground.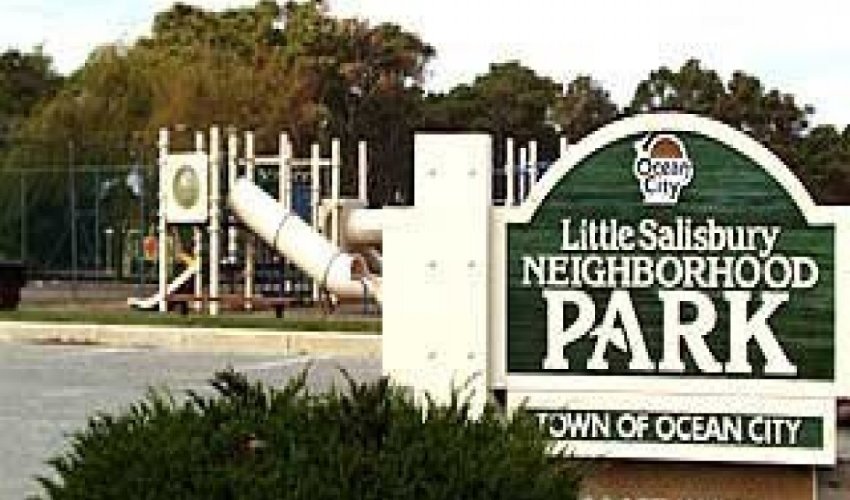 Recent Reviews
Little Salisbury Neighborhood Park
Victoria Truhn : 5 on 9/15/2023 1:06 am
Great little playground with updated equipment. 2 baby swings. Small parking lot. A couple benches.
Victoria Truhn
1694739991
Little Salisbury Neighborhood Park
roy fordyce : 5 on 7/20/2021 10:29 pm
All of the amenities are on the large dogs side, but the renovation work is 1st class.
roy fordyce
1626820161
Little Salisbury Neighborhood Park
Jessica Iusi : 3 on 8/14/2019 4:19 pm
Stopped here with the kids to hang out until our condo was ready. Very small playground, basketball court, tennis court, and tiny fenced in dog area.

My kids were entertained because they are young and can enjoy any playground but it was a very basic neighborhood playground. It is next to the free Arts center and a beautiful view. There is also a large water tower on site which is kind of cool. There were no bathrooms but a portajohn was in the lot.
There is a small off street parking lot. In the distance there is a small pond where we did see a fox.

Very clean!
Jessica Iusi
1565799556
Little Salisbury Neighborhood Park