Liquid Limo
9:00 am - 9:00 pm
Sunday

9:00 am - 9:00 pm

Monday

9:00 am - 9:00 pm

Tuesday

9:00 am - 9:00 pm

Wednesday

9:00 am - 9:00 pm

Thursday

9:00 am - 9:00 pm

Friday

9:00 am - 9:00 pm

Saturday

9:00 am - 9:00 pm
Schedule your charter rental with Liquid Limo for your private party, bachelor or bachelorette party, birthday party, scenic cruise or bar crawl today! Charter boat passengers can rent the party boat for two, three, four, six or eight hours.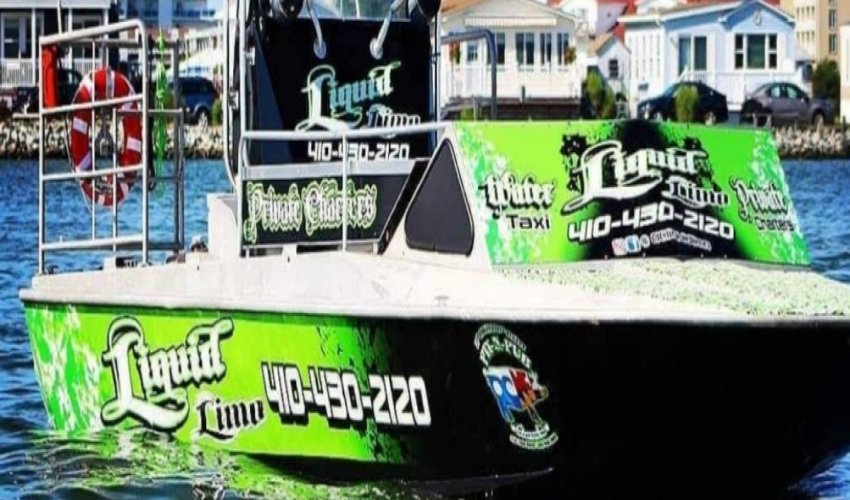 heather sampson : 5 on 8/28/2022 4:06 pm
We had a great time with this company which we booked for a bachelorette!! They provided a cooler and bluetooth speakers and which was great for a sandbar party! We also bar hopped a little as well. We all had an awesome time!!
heather sampson
1661702777
Liquid Limo
Brian T : 5 on 7/28/2020 3:20 am
Review is for a rental of the Liquid Limousine. The staff was very responsive to questions, which I greatly appreciated. The captain and first mate accommodated everything we asked for and provided their expertise around the area. Everybody who worked there had good vibes and were attentive to us. There was a hose to rinse off after the trip for those who go in the water. Speakers on the boat can really blast music. There was a parking lot with plenty of parking. Boat was pretty fast. It was a great time with no hiccups! Seacrets is right next door if you want to get food/drinks before or after (or during? We didn't do that but i think it's an option.) I think the owners really care about their guests and try to provide exceptional service, and like another review said, they are professionals at it.
Brian T
1595906426
Liquid Limo
Erica Volpe : 5 on 7/23/2019 1:18 am
My friends and I booked a trip with liquid limo. They are a family owned business and were extremely helpful when I had called about the services and even had called me back to make sure I understood what the service was. We had an absolute blast and the captain and crew member were so friendly and very attentive to anything we needed. When we got off the boat to swim in the assateague bay they had handed us all of our drinks off the boat so we did not have to come on and off the boat. We are already planning to book them again next year for our annual group trip!! My only complaint is I wish we had booked them for more time! I would recommend liquid limo to anyone looking for a fun and safe way to drink on a boat since they have a captain who drives the boat. Thank you liquid limo for such a wonderful adventure!
Erica Volpe
1563844690
Liquid Limo